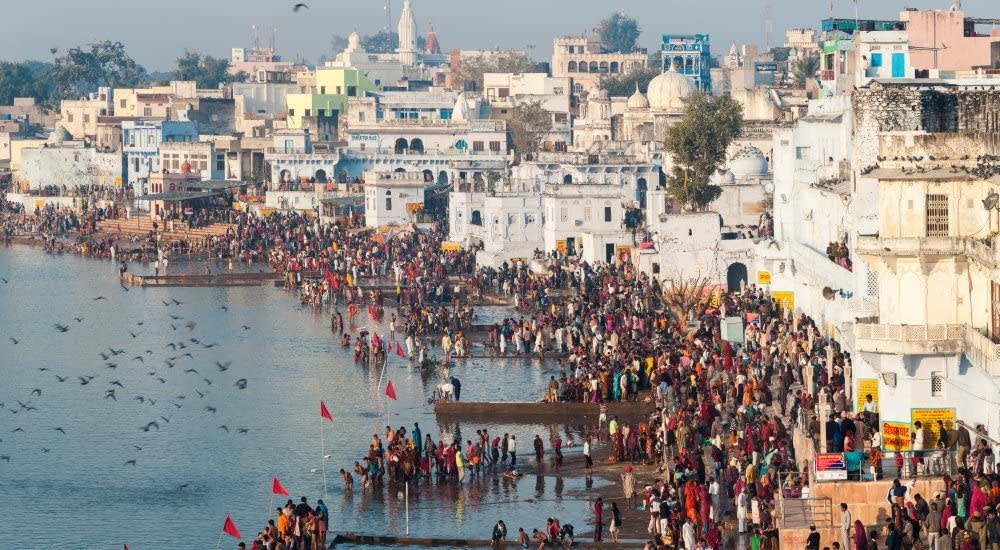 The Gateway of the Lord, located on the bank of Banas river in Rajsamand district of Rajasthan. It is one of the sacred Hindu sites, dotted with several temples. Being the hub of traditional handicrafts, arts and artefacts, it attracts a lot of tourists worldwide. It is the home to the famous Shrinathji Temple, built in the 17th century by Srinathji. Other tourist attractions include Charbhuja, The Eklingji temple, The Dwarkadheesh Temple.
Flying to Nathdwara: Maharana Pratap Airport(48.9 km away) offers domestic flights to Ahmedabad, Aurangabad, Bangalore, Bhopal, Delhi, Hyderabad, Jaipur, Mumbai and Surat.
Driving to Nathdwara:
Read about our cars available for hire in Nathdwara. Learn about our drivers serving the Nathdwara area.