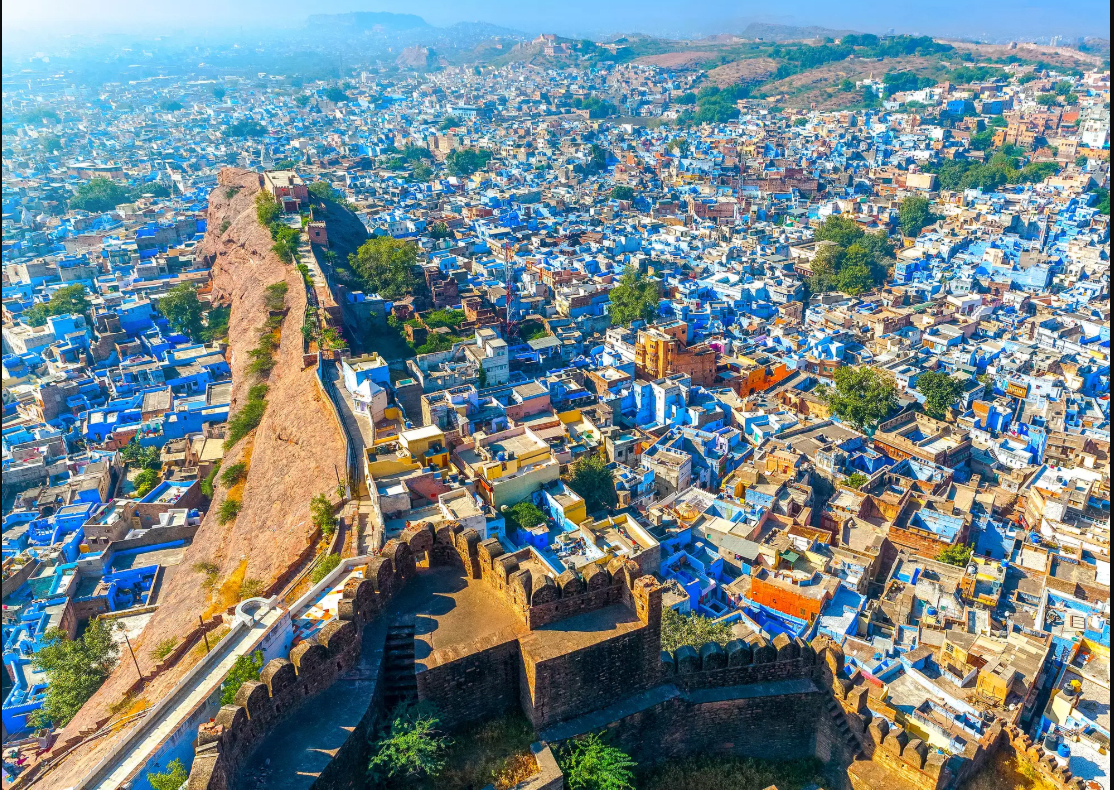 Jodhpur is one of the most enchanting cities of Rajasthan also known as the "The Blue City"Jodhpur is famous for its Mehrangarh fort, blue houses, temples, sweets and snacks. Apart from the fort, there are multiple temples, lakes, shopping streets that are like a mirage from a bygone era. The former capital of Marwar, with its mighty Mehrangarh fort overlooking the city. The city is called the Blue City as it looks completely blue in colour from an aerial view because of its blue walls and blue houses.
Flying to Jodhpur: Jodhpur Airport is situated at a distance of approximately 3.2 km from the main city of Jodhpur. It offers only domestic flight for Delhi Mumbai, Indore, Ahmedabad, Jaipur.
Driving to Jodhpur:
Read about our cars available for hire in Jodhpur. Learn about our drivers serving the Jodhpur area.