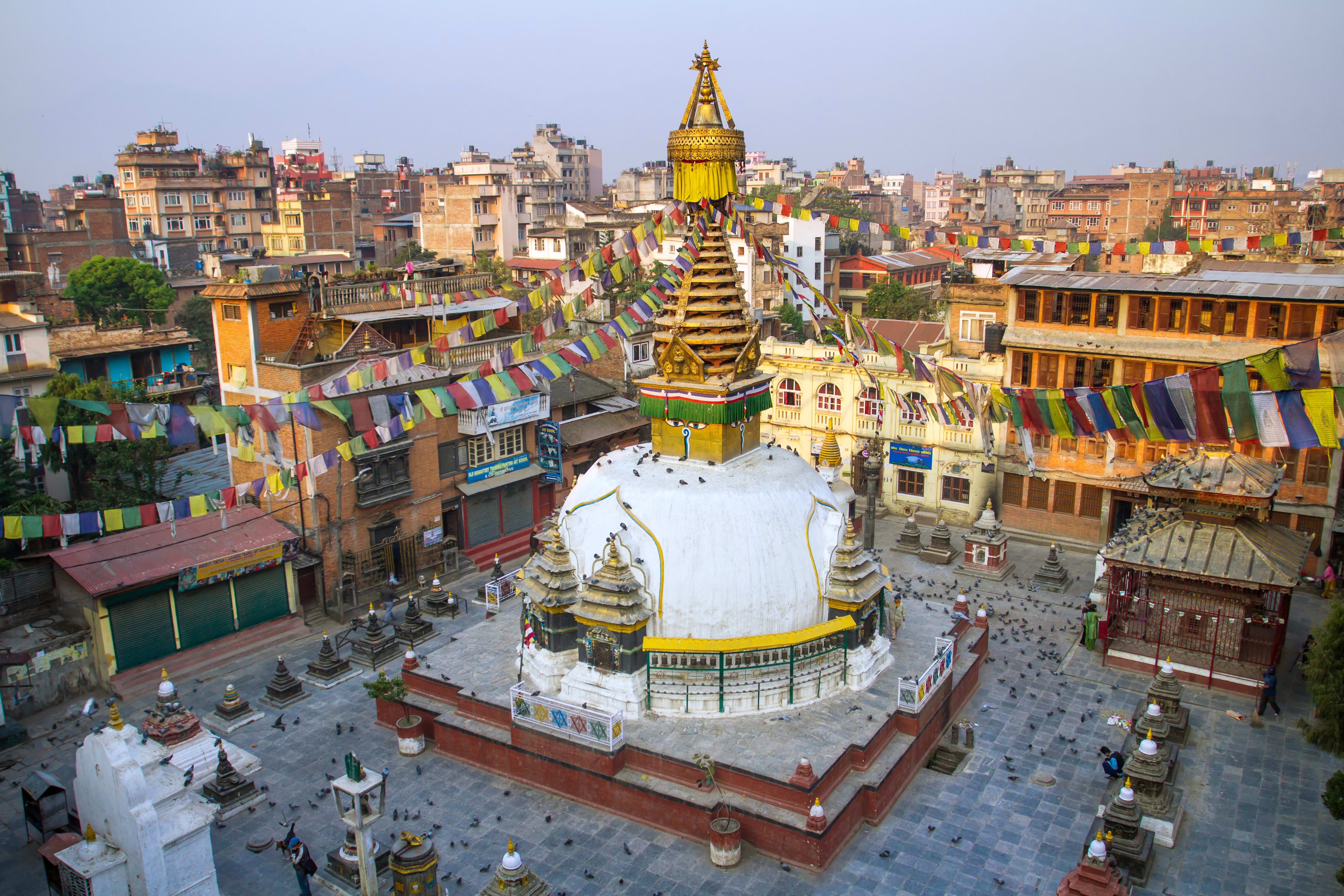 Kathmandu, with a population of 2.5 million stands as the largest city of Nepal. It is also the capital city of the country and a hub of art, culture, economy and history of Nepalese. Located in the Deciduous Monsoon Forest Zone Kathmandu is surrounded with oak, maple, beech and elm and the valley is dissected by the river Bagmati and its seven tributaries. The city is also the headquarter of SAARC and houses some of the majestic and beautiful historic gardens, mansions and palaces since it was also the royal capital of the Nepalian Kingdom. Dubar Square, Pashupatinath, Boudhanath, Swayambhunath are the World Heritage Sites of the city.
Flying to Kathmandu: The city's airport is called Tribhuvan International Airport. It links Nepal to more than 40 destinations out of which domestic flights are to Pokhara, Janakpur, Biratnagar while the international flights a re to Delhi, Mumbai, Hong Kong, Abu Dhabi, Seoul, Muscat, Kuwait, Singapore.
Driving to Kathmandu:
Read about our cars available for hire in Kathmandu. Learn about our drivers serving the Kathmandu area.