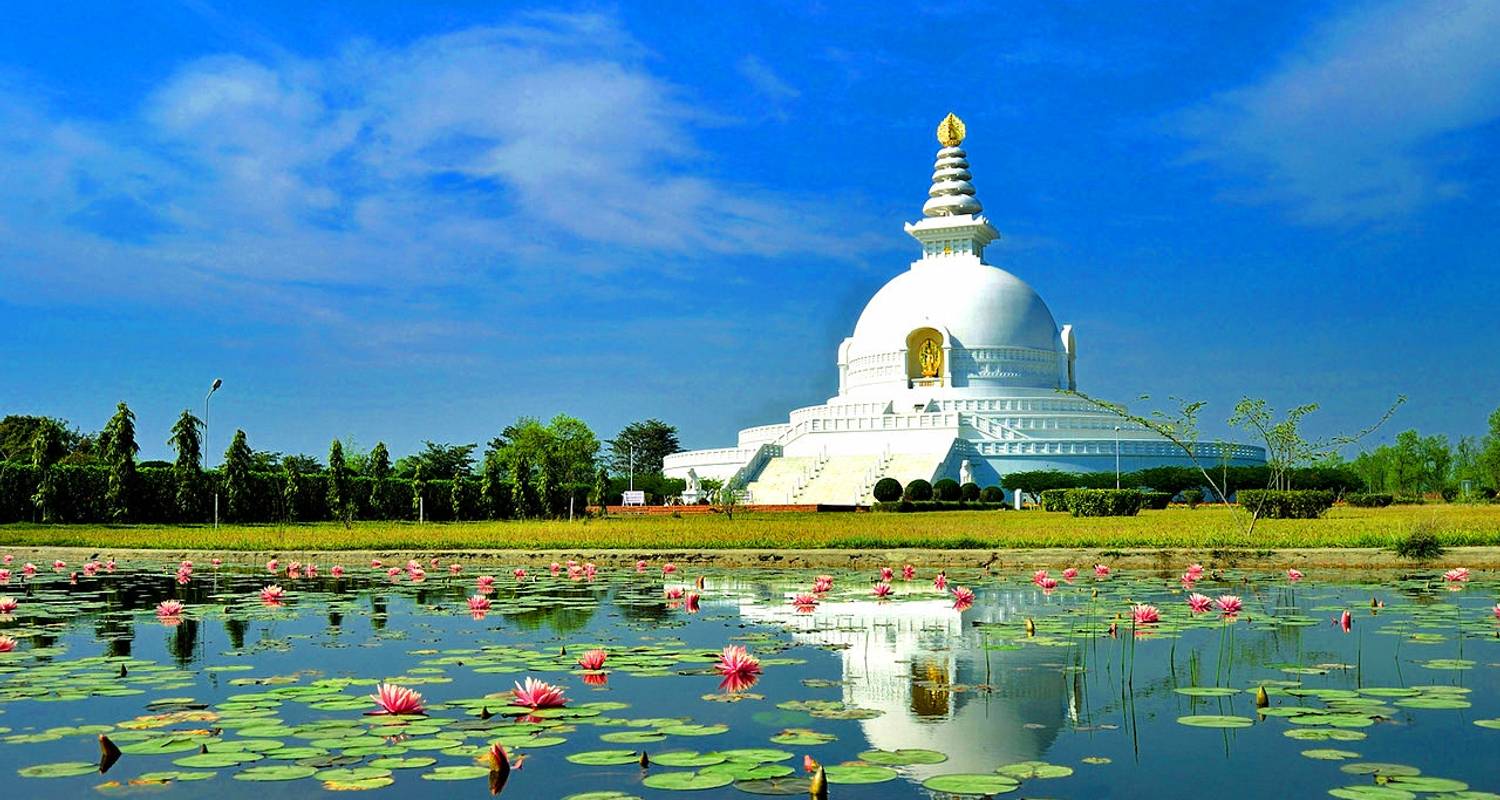 The city of Lumbini is located in the Province of Nepal. Lumbini is regarded as one of the most sanctified places in the world. It is the place where Gautham Buddha or Lord Buddha was born to Queen Mahamaya Devi in 563 BCE. Lumbini also has a special belt of monasteries which are located on the edges of the main city. This area of monasteries is bifurcated into an eastern monastic zone which has Theravadin monasteries and the western monastic zone which has Mahayana and Vajrayana monasteries. Lumbini is also a World Heritage Site and an important pilgrimage destination for Buddhists. Maya Devi Temple, Bodhi Tree, Ashoka pillar, World Peace Pagoda, Myanmar Golden Temple, China Temple and Lumbini museum are the places that make Lumbini worth visiting.
Flying to Lumbini: Gautam Buddha Airport or Bhairahawa Airport (26.7 km away) is the closest airport to the city of Lumbini. It offers flights to domestic regions like Kathmandu and Pokhara.
Driving to Lumbini:
Read about our cars available for hire in Lumbini. Learn about our drivers serving the Lumbini area.