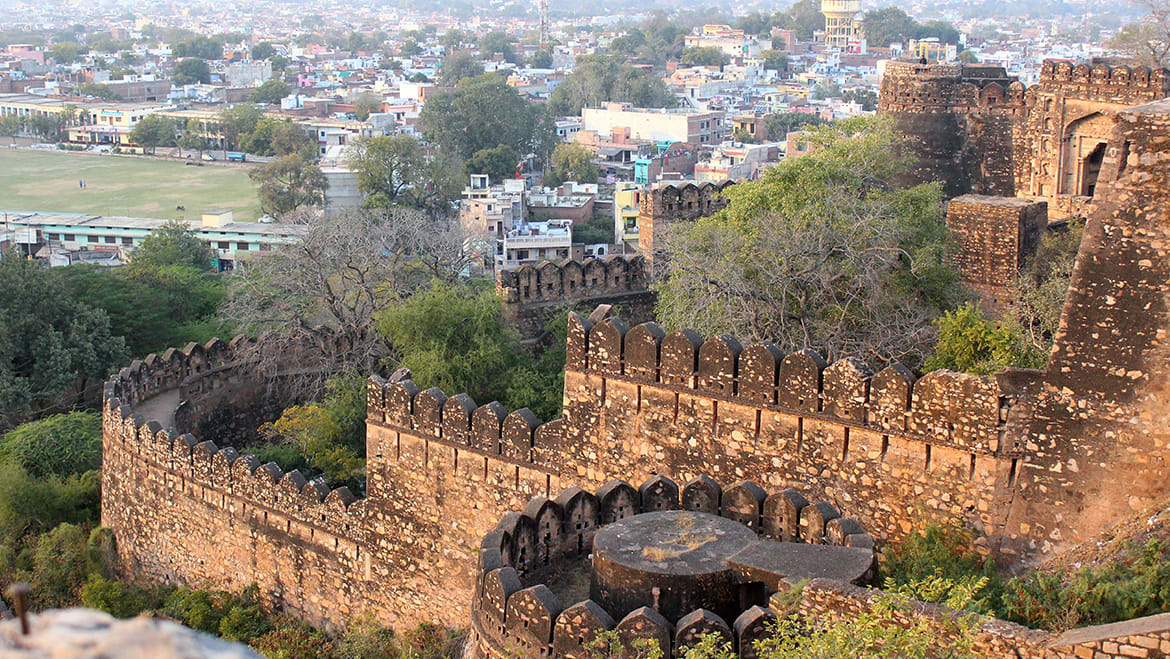 The well known place for Lakshmibai or the Rani of Jhansi,  is situated between the rivers Pahuj and Betwa.  The ancient name of the city was Balwantnagar from 1817 to 1854 and the city is also called Gateway to Bundelkhand. The Jhansi fort has its unique significance world wide. The fort was built by Raja Bir Singh Ju Deo of Orchha on a rocky hill called Bhangra. Orchha fort, Chaturbhuj Temple and Jahangir Temple are must visit places in Jhansi.
Flying to Jhansi: Gwalior airport(111 km away) is nearby airport to Jhansi offers domestic flights to Delhi, Indore, Bangalore, Hyderabad, Jammu and Kolkata.
Driving to Jhansi:
Read about our cars available for hire in Jhansi. Learn about our drivers serving the Jhansi area.