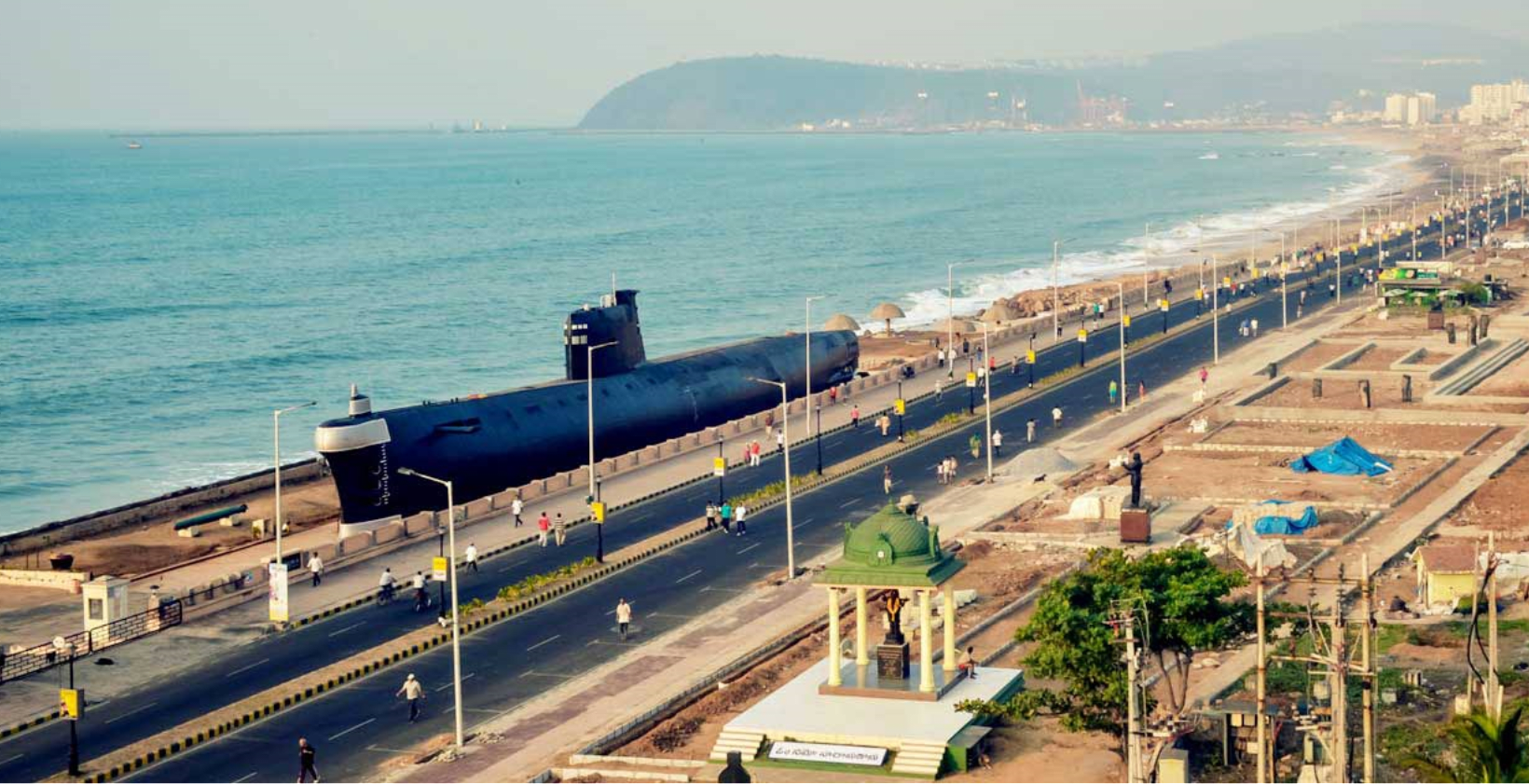 Visakhapatnam also known as Vizag, Visakha or Waltair is the largest metropolis in the state of Andhra Pradesh. The city was ruled by Andhra Kings of Vengi and Pallavas. The city is named after Sri Vishaka Varma. The city is surrounded by the Mountain ranges of Eastern Ghats to the south, north and west. Its eastern side is protected by the Bay of Bengal. The pristine beaches of Vizag make it a perfect tourist destination. The city is home to the oldest shipyard and the only natural harbour on the east coast of India.
Flying to Visakhapatnam: Visakhapatnam International Airport (8.3 km away) offers international flights from Singapore, Colombo, Kuala Lumpur, Dubai and domestic flights from Bangalore, Kolkata, Mumbai, New Delhi, Vijayawada, Coimbatore, Ahmedabad, Bhubaneswar, Hyderabad, Chennai
Driving to Visakhapatnam:
Read about our cars available for hire in Visakhapatnam. Learn about our drivers serving the Visakhapatnam area.