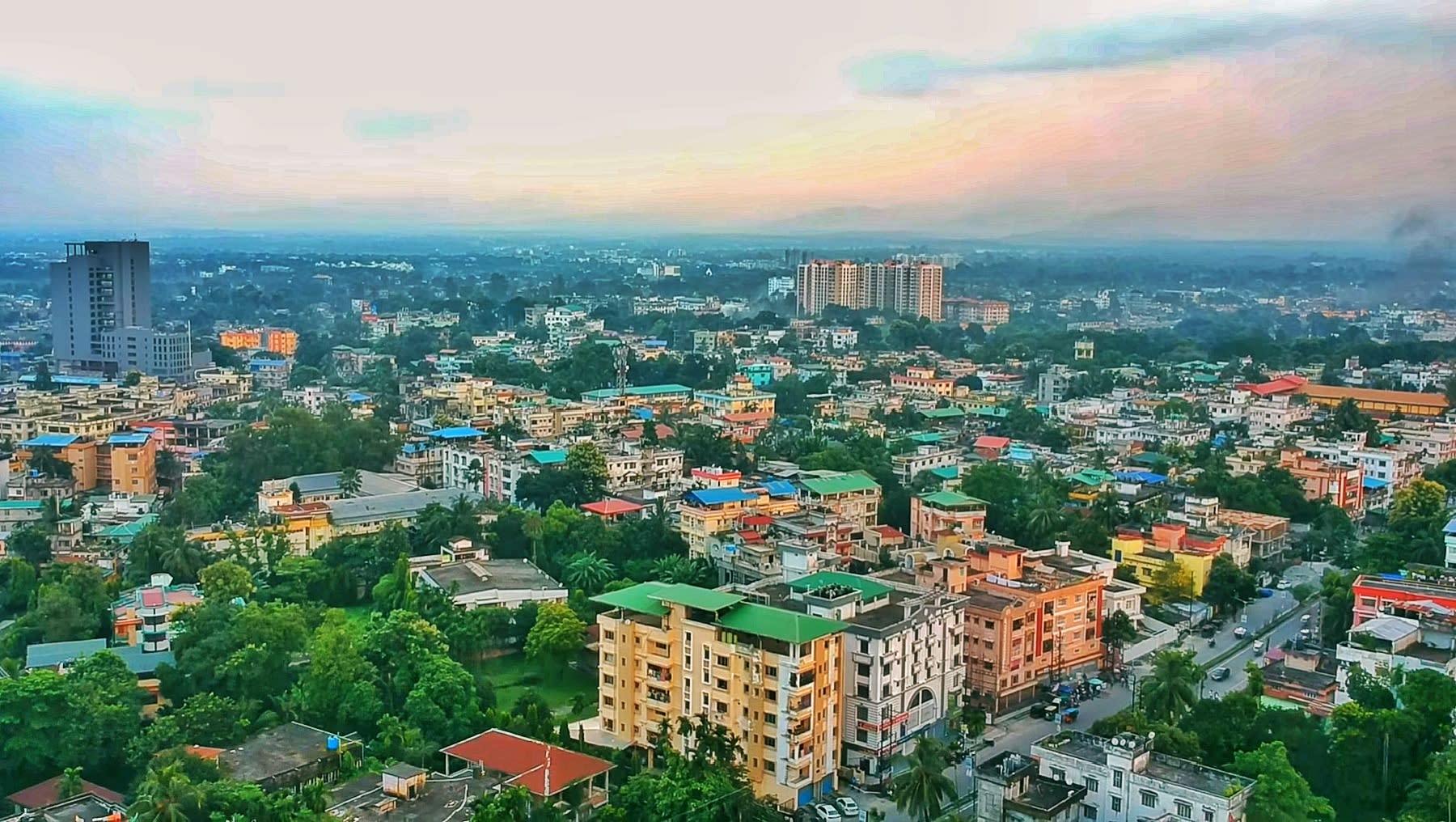 Siliguri is situated at the base of the Himalaya mountains in the plains of Darjeeling District by the side of River Mahananda. It is the 2nd largest city in West Bengal and known as the gateway of North-Eastern India. There are many conjectures that surround the derivation of the city's name. According to one popular postulation, the name is acquired from sailor bow in the language of the local Lepcha tribe. There are many theories surrounding the derivation of the city's name. In another theory, it is stated that Silliguri got its name from the stones which once lay in myriads on the bed of the Mahananada River. Thus a combination of sil meaning stone and Guri defined as places. Siliguri has been known for a long time as a hill station of remarkable notoriety, like most of India. Siliguri celebrates the major festivals like Diwali, Durga puja, Ganesh Puja few to mention and people here are very broad-minded. The food is definitely a must-try and favourites of many "Momos" aka dumplings is one of loved dishes. Also, the famous Northeast tea counts for a perfect beverage.
Flying to Siliguri: Bagdogra Airport (11.8 km away) is the nearest airport to Siliguri. It offers international flights from Bhutan and Bangkok and domestic flights from Delhi, Chennai, Banglore, Lucknow, Chandigarh, Jaipur, Amritsar, Pune, Mumbai, Surat.
Driving to Siliguri:
Read about our cars available for hire in Siliguri. Learn about our drivers serving the Siliguri area.