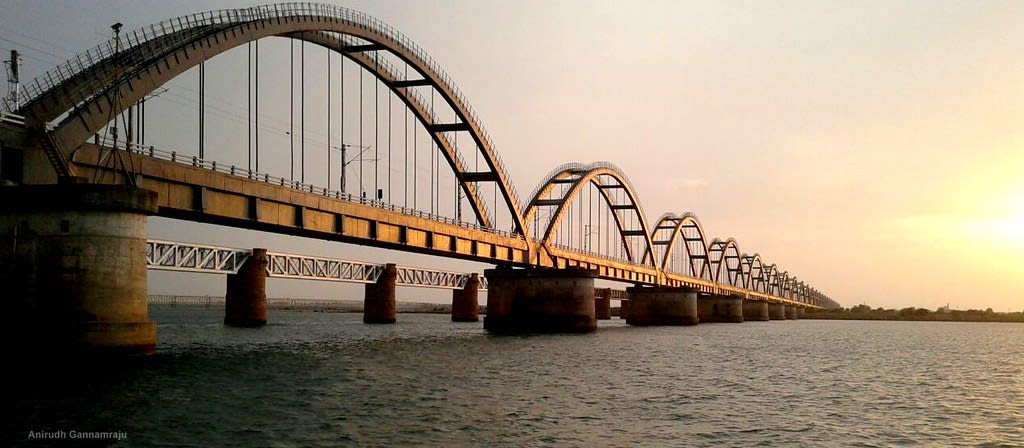 Rajahmundry is a city of the Indian province of Andhra Pradesh set up in the year 1823, Rajamahendravaram, the former name of this city is obtained from Sanskrit name Rajamahendrapuram i.e city of King Mahendra. The original name was later modified to Rajahmundry by the British and since then it remains the same. The metropolis is a mass-market to a phenomenal range of flowers which are farmed here. An approximate area of 3500 acres is also devoted to the nurseries of this place. Rajahmundry also has a rich culture and stands out in its art. Damerla Rama Rao Art Gallery- A pure depiction of the artist Damerla Rao, Ratnam pens- handmade pens made in the year 1932 in India, Durga Cinetone- First studio of south India are all glory of this place. Pushkar Ghat, Godavari Arch Bridge, Dowleswaram Barrage are the most sought after places to visit here.
Flying to Rajamahendri: Rajahmundry Airport (15.4 km away) is the official airport of the city. It offers domestic flights to Bangalore, Chennai, Hyderabad, Tirupati and Visakhapatnam.
Driving to Rajamahendri:
Read about our cars available for hire in Rajamahendri. Learn about our drivers serving the Rajamahendri area.