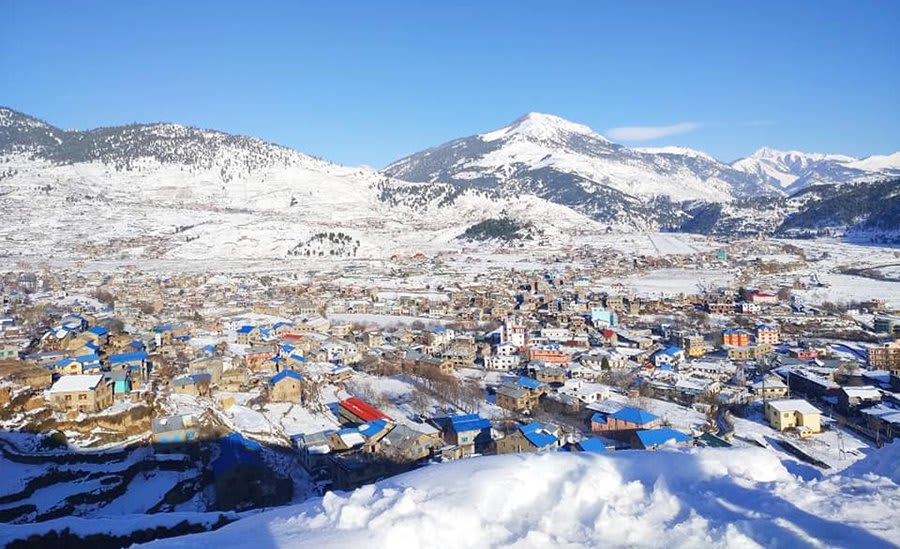 Jumla is a district in the Karnali Pradesh province of Nepal. Ruled over by many Kings, the powerful kingdom of Jumla was set up in the year 1404. The Chetri's, Bahun's and Thakuri are the communities that reside here and the localities of the area speak the Nepali language. The Jumla Bazaar along with the Tila Karnali river is bliss to one's holiday. Nature and the landscapes that Jumla offers to its travellers is the best part of this area.
Flying to Jumla: Nepalgunj Airport (335 km away) is the closest airport to Jumla. It provides domestic flights to Bajura, Dolpa, Jumla, Kathmandu, Simikot.
Driving to Jumla:
Read about our cars available for hire in Jumla. Learn about our drivers serving the Jumla area.