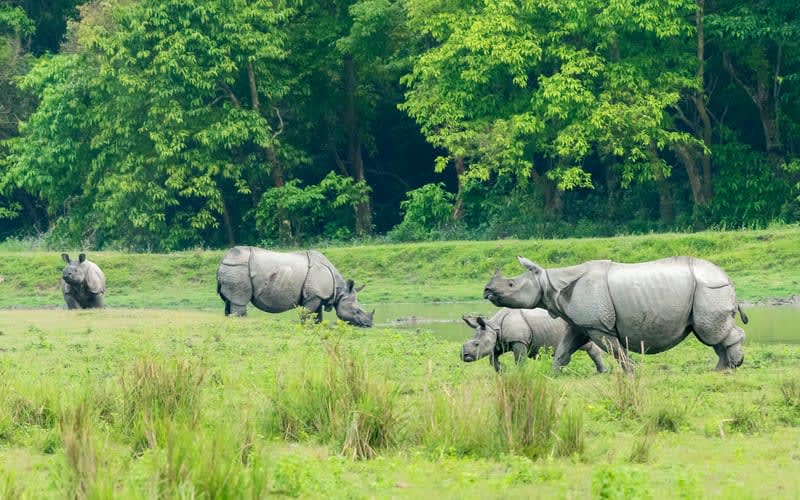 Guwahati is a metropolitan area and the largest city in the state of Assam. Situated on the shores of the river Brahmaputra along with the mountain ranges of the Shillong plateau, it is said to be one of the prehistoric cities of Asia. It is home to some of the golden wildlife species like Pythons, Tigers, Gaurs, Asian elephants, Rhinos and some endangered birds. Prime temples like Kamakhya Temple and Umananda temple are based in Guwahati stamping it to be called as the "City of Temples". WIth four railway stations and systematized public transportation services the city is easily accessible and linked to all the other parts of Assam. People often buy tea leaves, traditional jwellery, hand made toys, handicrafts, singing bowls and wooden statues as a souvenir from here.
Flying to Guwahati: Guwahati Airport or Lokpriya Gopinath Bordoloi International Airport is the 8th busiest airport of India. It offers both passesnger and cargo flights. The domestic flights are to the regions like Agartala, Aizawal, Bangalore, Delhi, Hyderabad, Imphal, Jaipur, Jorhat, Kolkata, Lucknow, Mumbai and Varanasi and the international flights run to regions like Bangkok, Paro, Singapore and Ho Chi Minh City.
Driving to Guwahati:
Read about our cars available for hire in Guwahati. Learn about our drivers serving the Guwahati area.