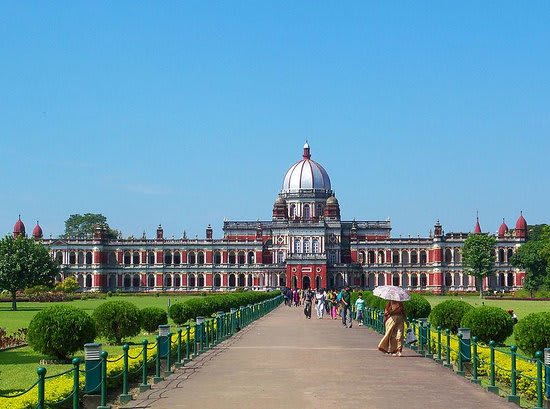 Cooch Behar also called Koch Bihar is a city in West Bengal, India. It lies in the mountain ranges of Eastern Himalayas. The city is nicknamed as the "City of Beauty" and is also a World Heritage Site. The word Cooch Behar is made up of two words, Koch refers to the Ranjbonshi tribe of the area and Behar in Sanskrit means vihar/place. The area has a population of 178,670 and the people here speak Rajbanshi, Hindi and English. The major attractions of the area are Cooch Behar Palace, Sagar Dighi, Railway Museum, Palace Gate, Sahid Bag, Madanmohan Temple and Moti Mahal.
Flying to Cooch Behar: Bagdogra Airport (183 km away) is the nearest airport to Cooch Behar. It offers international flights from Bhutan and Bangkok and domestic flights from Delhi, Chennai, Banglore, Lucknow, Chandigarh, Jaipur, Amritsar, Pune, Mumbai, Surat.
Driving to Cooch Behar:
Read about our cars available for hire in Cooch Behar. Learn about our drivers serving the Cooch Behar area.