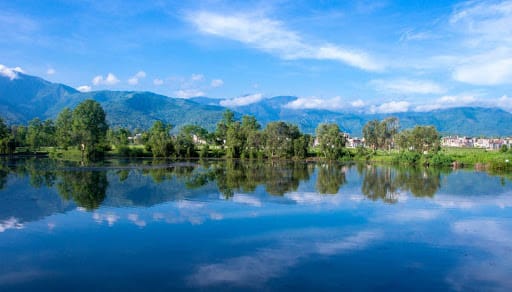 The city of Birendranagar is positioned in the Karnali Province of Nepal. Located in the district of Surkhet, the city got its name from the King Birendra Bir Bikram Shah who ruled the country for around 29 years. Birendranagar has many religious and recreational sites on its ground, namely the Mangalgadhi (A place of worship for Hindus housing a beautiful pond), Deuti Bajai (National Heritage site and a Hindu Temple built by King Yash Malla), City Museum (Museum depicting the history and culture of Nepal), Kakre Bihar (A small hill with a 12th-century temple atop) and Bulbule Tal (A lake nearby a park, used for boating, swimming and religious celebrations).
Flying to Birendranagar: Surkhet Airport (1.7 km away) is the main airport of Birendranagar. It offers domestic flights to Bajura, Chhayanath Rara, Jumla, Kathmandu and Simikot.
Driving to Birendranagar:
Read about our cars available for hire in Birendranagar. Learn about our drivers serving the Birendranagar area.