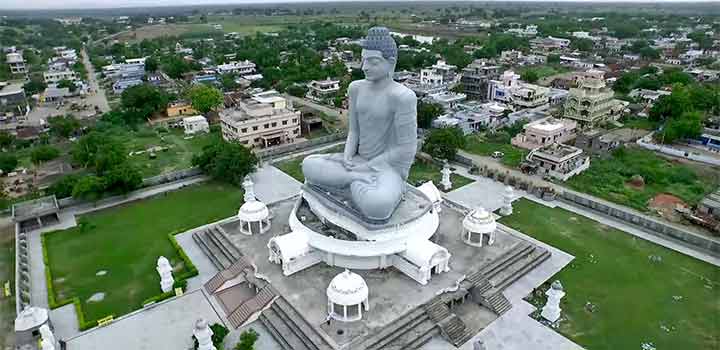 The town is located in Guntur district of Andhra Pradesh on the bank of Krishna River. In 1790  Raja Vasireddy Venkatadri Nayudu founded it. It is the home to Buddhist Stupa that is a semi-hemispherical structure containing Buddhist relics and often called the Abode of God. The word Amaravathi means the place for immortals. Amareswara Temple, Amaravati Museum, Dhyana Buddha statue, Amaravathi Mahachaitya are popular tourist attractions in Amaravathi.
Flying to Amaravathi: Vijayawada International Airport (57.2 km away) offers domestic regions like Delhi, Hyderabad, Mumbai, Visakhapatnam, Bangalore, Chennai, Tirupati, Puducherry, Kadapa.
Driving to Amaravathi:
Read about our cars available for hire in Amaravathi. Learn about our drivers serving the Amaravathi area.