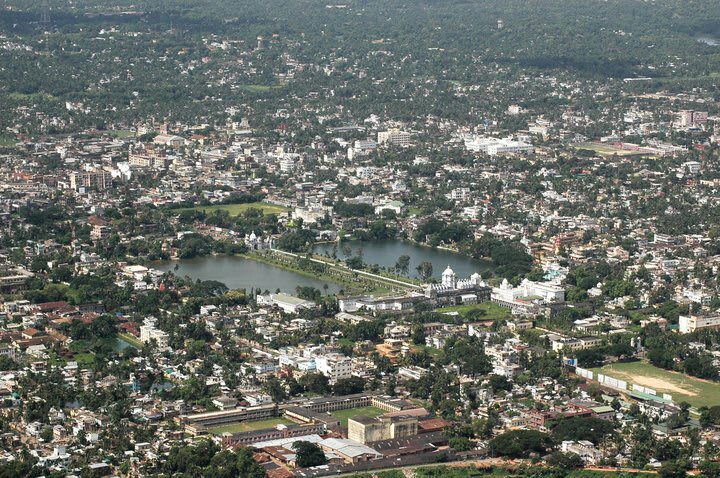 The capital city of Indian state of Tripura, located on the bank of Haora River bordered by Bangladesh. The name Agartala has been derived from the combination of two words agar, a valuable perfume and tala, meaning underneath. It was home to Manikya Kings, famous for its natural beauty combined with diverse and rich culture. Ujjayanta Palace, Sepahijala Wildlife Sanctuary, Chittagong Hills, Tripura Sundari Temple and Neermahal are the popular attractions in Agartala.
Flying to Agartala: Maharaja Bir Bikram Airport (10.3 km away) offers direct flight to Guwahati, Omphal, Kolkata, Aizawl, Bangalore, Delhi.
Driving to Agartala:
Read about our cars available for hire in Agartala. Learn about our drivers serving the Agartala area.