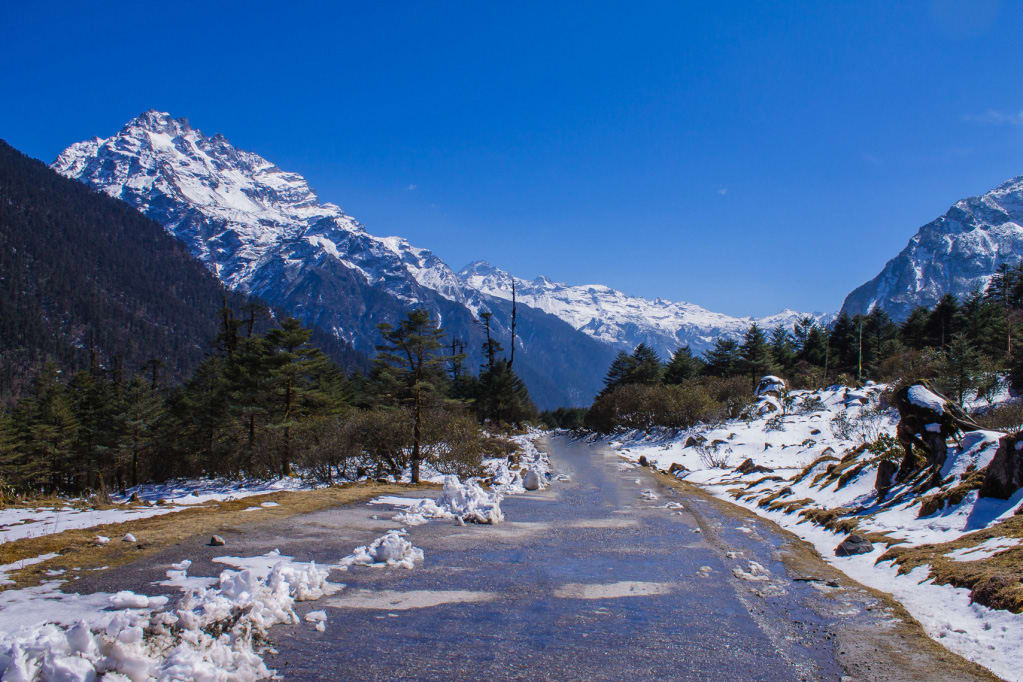 Yumthang is a place located in the Indian state of Sikkim. The place is famously known as "Valley of Flowers" as it houses countless flowers during the flowering season. Flowers of the species iris, primulas, poppies and rhododendrons blossom over the entire region creating a dazzling environment and the view of the Himalayas bordering the area is another eye-catching view this area offers. The hot springs, yaks, green meadows, waterfalls and the aromatic touch of nature makes this place the best getaway from exhaustion and stress that is why it is visited by a large number of tourists to relax.
Flying to Yumthang: Bagdogra Airport (221.8 km away) is the nearest airport to Yumthang. It offers international flights from Bhutan and Bangkok and domestic flights from Delhi, Chennai, Banglore, Lucknow, Chandigarh, Jaipur, Amritsar, Pune, Mumbai, Surat.
Driving to Yumthang:
Read about our cars available for hire in Yumthang. Learn about our drivers serving the Yumthang area.