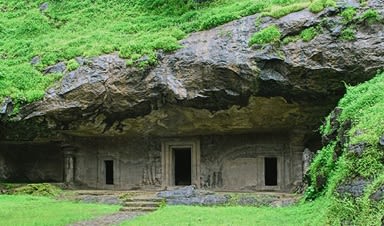 The famous city in  Maharashtra, the name indicates the city of happiness ('Ulhas' means happiness and 'nagar' means city). The rich culture and tradition of Sindhi community, the residence of Ulhasnagar is one main attraction. C. Rajagopalachari named the town Ulhasnagar because of its close proximity to Ulhas Plateau and its valley. Some of the famous temples in Ulhasnagar includes Chaliho Sahib, Birla Mandir, haji Malang, Jhulelal Temple. Other attractions near Ulhasnagar are Elephanta Caves and Haji Dargah that attracts tourist worldwide.
Flying to Ulhasnagar: Chhatrapati Shivaji Maharaj International Airport (56.5 km away) is nearby airport to Ulhasnagar offers international flights from Singapore, Abu Dhabi, Dubai, Bangkok, London, Muscat, Colombo( Srilanka)  and domestic flights from New Delhi, Chennai, Kolkata, Goa, Banglore, Hyderabad, Patna, Raipur, Cochin, Ahmedabad, Indore, Cochin, Jaipur.
Driving to Ulhasnagar:
Read about our cars available for hire in Ulhasnagar. Learn about our drivers serving the Ulhasnagar area.