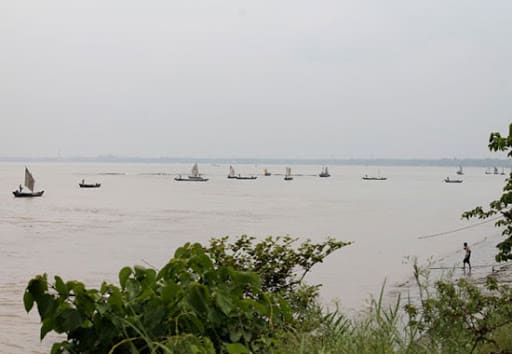 Tamluk is a city in India's fourth most populous state named as West Bengal. Situated on the River Rupnarayan banks, Tamluk lies in the district of Purba Medinipur. Tamralipta (In Mahabharata), Tamoluk (In British Raj), Tamalika (In historical manuscripts) and Tramraliptia (In Puranas), Bhivas (In Religious documents) are the several names given to the city since its establishment. With a population of 65,306, the people of Tamluk are indulged in fishing as their occupation and speak Bengali and English. The city also is a major producer exporter of betel leaf. Bargabhima Temple, Tamluk Rajbari and Smriti museum are some of the places of interest here.
Flying to Tamluk: Netaji Subhash Chandra Bose International Airport (94.2 km away) is the closest airport to Tumluk. It offers domestic flights to Ahmedabad, Bangalore, Chennai, Delhi, Indore, Jaipur, Kochi, Lucknow, Mumbai and Varanasi and international flights to Bangkok, Dhaka, Dubai, Hong Kong and Kuala Lumpur.
Driving to Tamluk:
Read about our cars available for hire in Tamluk. Learn about our drivers serving the Tamluk area.