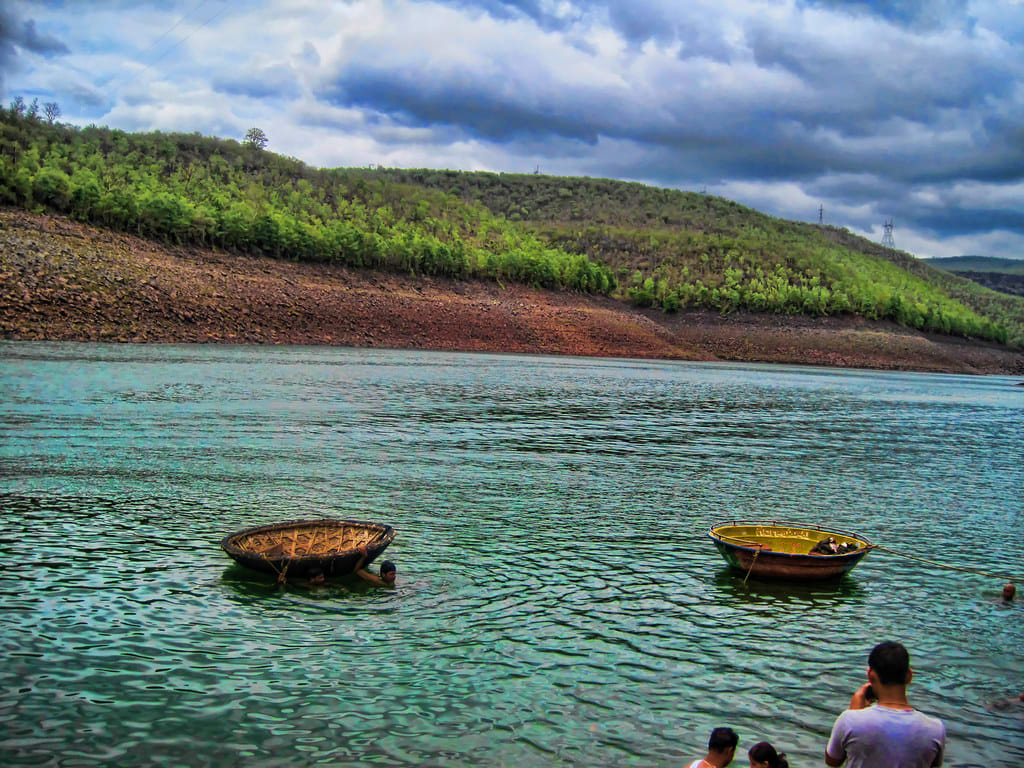 The town of Srisailam is situated in Andhra Pradesh, India. It lies in the Kurnool district and has a population of about 21,452. Srisailm is a very special pilgrimage site for the two major Hindu traditions, Saivism and Shaktism. The popular places here are Nagarjunsagar-Srisailam Tiger Reserve, Akka Mahadevi Caves, Pathalaganga, Mallikarjuna Jyotirlinga and Srisailam Dam. The most visited attraction here is the Mallikarjuna Jyotirlinga Temple which is devoted to Shiva and Shakti hence the town is also known as both Jyotirlinga and Shakti Peetha.
Flying to Srisailam: Rajiv Gandhi international Airport (199.3 km away) is the nearest airport to Srisailam. It provides domestic flights to Ahmedabad, Bengaluru, Bhopal, Chennai, Coimbatore, Delhi, Goa, Indore, Jaipur, Mumbai, Ranchi and Visakhapatnam and international flights to Dubai, Doha, Kuala Lumpur, Muscat and Sharjah.
Driving to Srisailam:
Read about our cars available for hire in Srisailam. Learn about our drivers serving the Srisailam area.