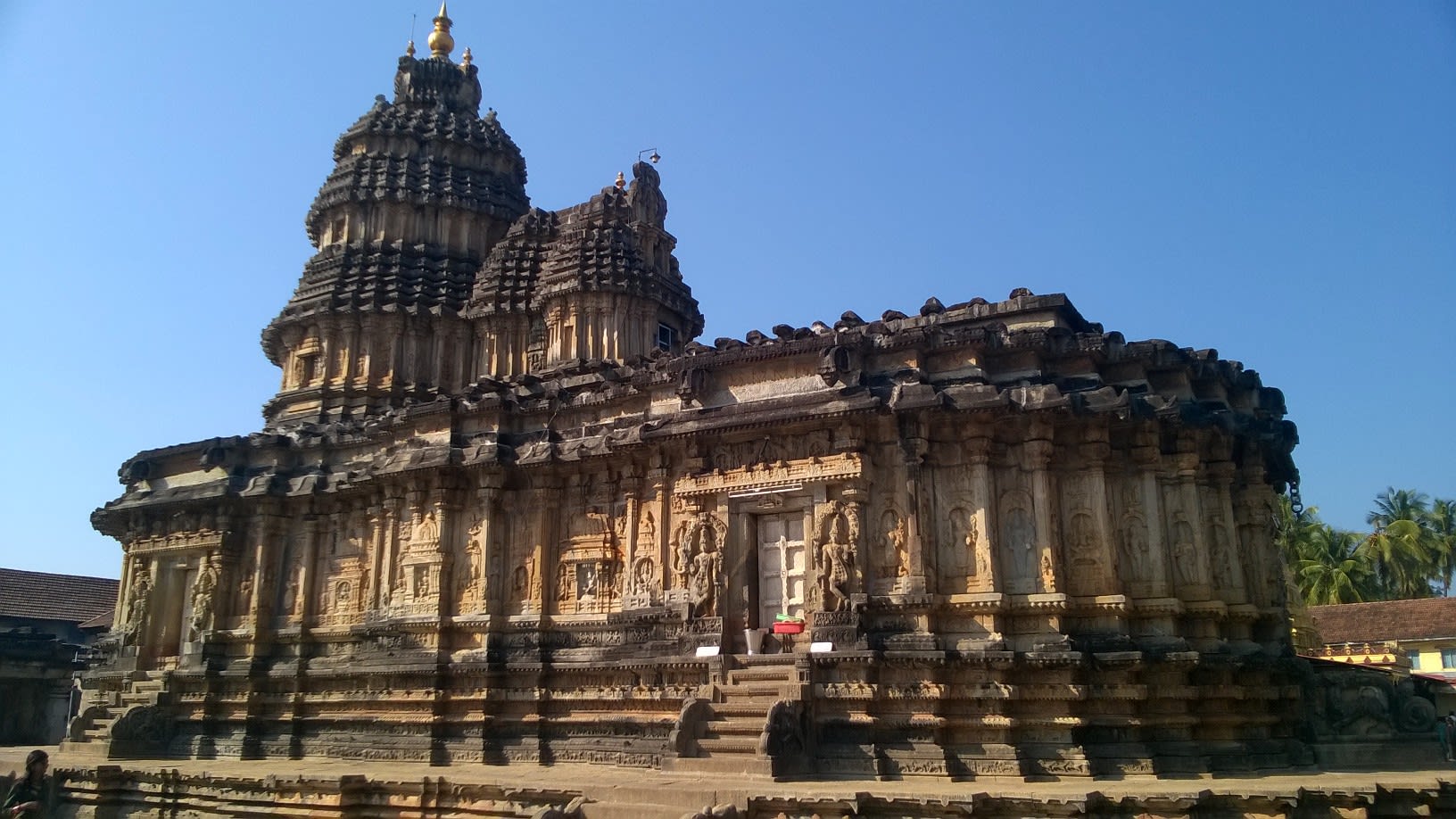 Sringeri or Sri Kshetra Shringeri is a town of temples located in Karnataka, India. It is a hill station and lies in the Chikkamangaluru district in the region called Malenadu. Sringeri got its name from a hill called Rishyashringa-Giri where Rishi Vibhandaka and his son Rishyashringa kept his works. At this place, the famous philosopher Adi Shankaracharya used to teach his followers and he stayed here for around 12 years. Shri Vidyashankara Temple, Sri Sharadamba Temple, Sri Malahanikareshvara Temple, Sri Parshwanth Swamy Basadi are the famous and oldest temples here. Another renowned place of worship in Sringeri is "Temples of Guardian Deities", this temples constructed by Sri Adi Shankara consists of four temples on each direction of the area, i.e Kalikamba Temple (North), Durgamba Temple (South), Kala Bhairava Temple (East) and Kere Anjaneya Temple (West).
Flying to Sringeri: Mangalore International Airport (104.9 km away) is the nearest airport to Sringeri. It offers international flights from NewYork, Sydney, London, Singapore and domestic flights from Bangalore, Chennai, Delhi, Mumbai.
Driving to Sringeri:
Read about our cars available for hire in Sringeri. Learn about our drivers serving the Sringeri area.