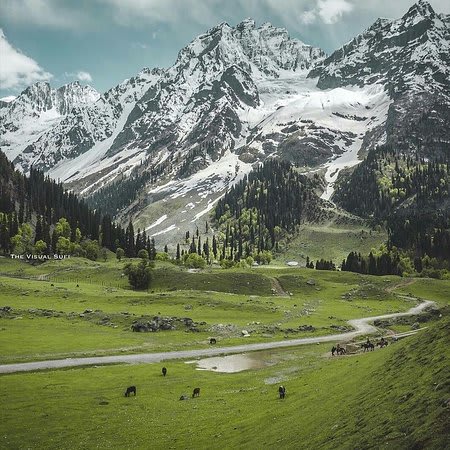 Sonmarg is located in the South East of Srinagar, the north Indian state. It falls in the district of Ganderbal. Sonmarg is the most visited Hill station as it has got some of the best views of Kolhoi Machoi glaciers of Himalayas. In ancient times the city was associated with silk as it was one of the gateways to the silk road. The tourist spots here include Yusmarg, Zoji-La Pass, Vishansar Lake, Thajiwas Glacier, Krishnasar Lake, Baltal Valley and Gangabal Lake.
Flying to Sonmarg: Srinagar Airport or Sheikh ul-Alam International (91 km away) is nearby airport to Sonmarg. It provides flights to domestic regions like Ahmedabad, Bangalore, Chandigarh, Delhi, Jammu and Mumbai and to international regions like Jeddah and Madina.
Driving to Sonmarg:
Read about our cars available for hire in Sonmarg. Learn about our drivers serving the Sonmarg area.