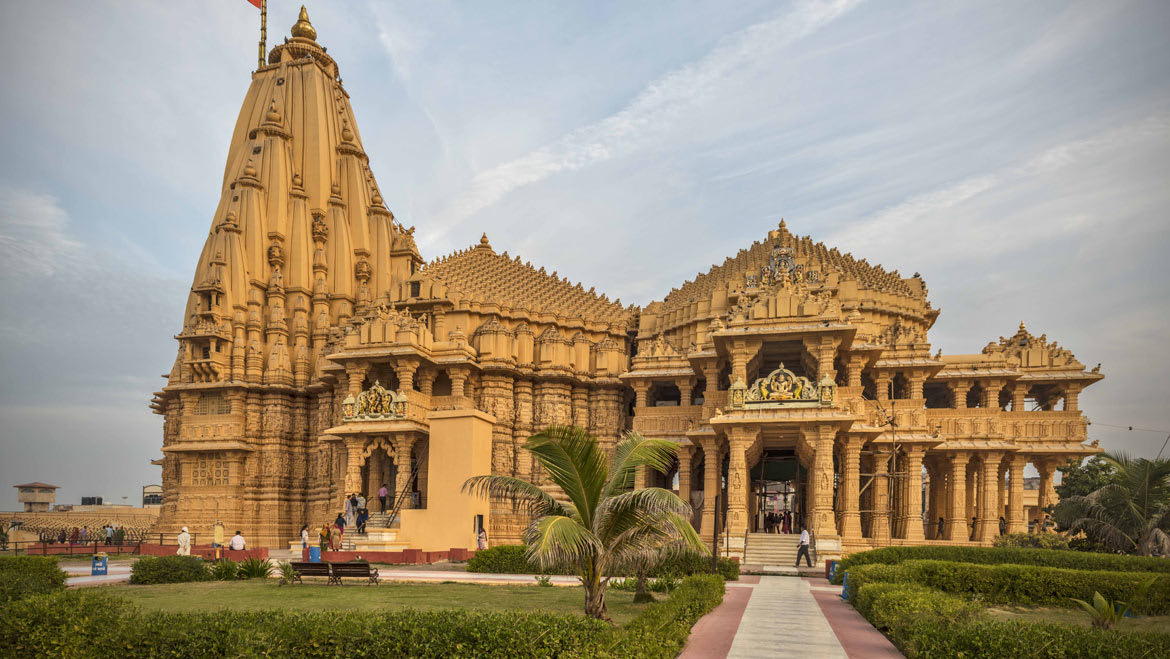 The Somnath Temple is one of the most important places of worship for the Hindu community. It is located in Gujarat, India. The construction of the temple was finished in the year 1951 after been destroyed by various invaders over the years. Since then the temple has witnessed millions of devotees each passing year as the Lingam present here is one of the 12 jyotirlingas in India. Somnath Temple is also called as "The Shrine Eternal" where the word Somnath means "Lord Soma" (The moon God)
Flying to Somnath: Diu Airport (82.3 km away) is the nearest airport to Somnath. It offers domestic flights from Mumbai.
Driving to Somnath:
Read about our cars available for hire in Somnath. Learn about our drivers serving the Somnath area.