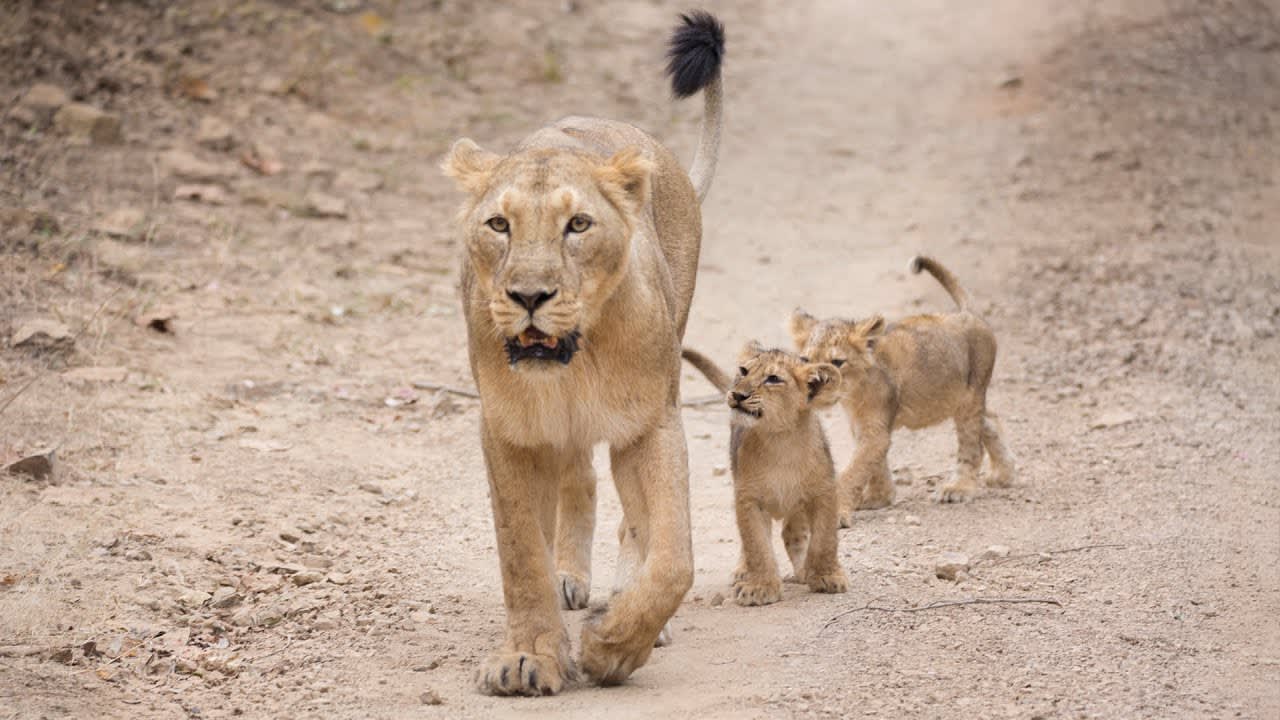 Sasan Gir also known as Gir National Park is a wildlife sanctuary in Gujarat, India.  It is situated near the city of Gir (Talala). The sanctuary was set up in the year 1965 by the Nawab of Junagarh who was concerned about the threat to the life of Asiatic Lions by the hunting of Britishers. This protected area today is home to few of the Asiatic Lions left in India. Apart from this Gir National Park also houses 37 species of reptiles, 38 species of mammals, 300 species of birds and more than 2000 species of insects. The best months to visit here are from December to March when one can explore the area to the fullest encountering almost all the species.
Flying to Sasan Gir: Diu Airport (67.5 km away) is the nearest airport to Sasan Gir. It offers domestic flights from Mumbai.
Driving to Sasan Gir:
Read about our cars available for hire in Sasan Gir. Learn about our drivers serving the Sasan Gir area.