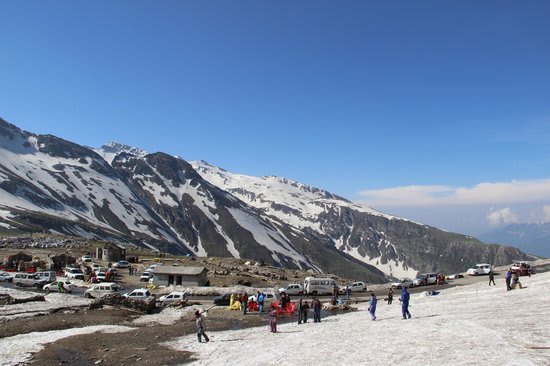 Rohtang pass is an ultimate place that must be taken in the itinerary.  It connects the Kullu Valley with the Lahaul and Spiti Valleys of Himachal Pradesh. The pass is located at a massive height of 3978 metres. The beauty of landscapes is breathtaking. Rohtang pass is surrounded with natural beauty, favourite among the community of film directors. Tourists can experience various thrilling activities like snow scooter, skiing and mountain biking.
Flying to Rohtang: Kullu Manali Airport(101 km away) is nearby airport to Rohtang offers direct flight to Chandigarh, Delhi and Shimla.
Driving to Rohtang:
Read about our cars available for hire in Rohtang. Learn about our drivers serving the Rohtang area.