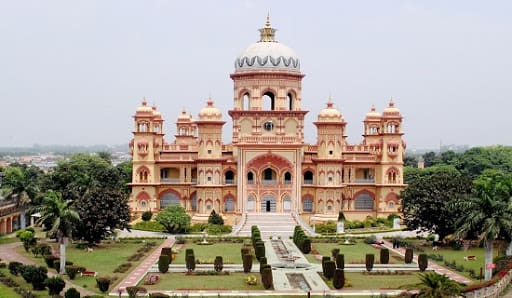 Rampur is a city of India's Uttar Pradesh. The buildings and architecture of the entire region portray the Mughal styles as the city was ruled over by them for many years. Since the Nawabs of Rampur were very enthusiastic about poetry, great poets like Ghalib, Daagh Dehlvi and Amir Meenai had eminent positioning in the empire which led to the city being called as "Third school of Poetry". Rampur is also known for "Rampuri Chaku" (Indian Knife). Jama Masjid, Gandhi Samadhi, Ambedkar Park, Kothi Khas Bagh, Rampur Planetarium, and Raza Library are the important places of interest.
Flying to Rampur: Indira Gandhi International Airport (208.1 km away) is the nearest airport to Rampur.  It offers domestic flights to Ahmedabad, Amritsar, Aurangabad, Bangalore, Bhopal, Bhubaneswar, Chennai, Gaya, Goa, Hyderabad, Imphal, Jaipur, Jammu, Jodhpur, Mumbai, Patna, Ranchi, Varanasi and Visakhapatnam and international flights to Abu-Dhabi, Beijing, Dubai, Hong Kong, Kuwait, Kabul, Moscow, Rome,  Tokyo, Toronto and Washington.
Driving to Rampur:
Read about our cars available for hire in Rampur. Learn about our drivers serving the Rampur area.