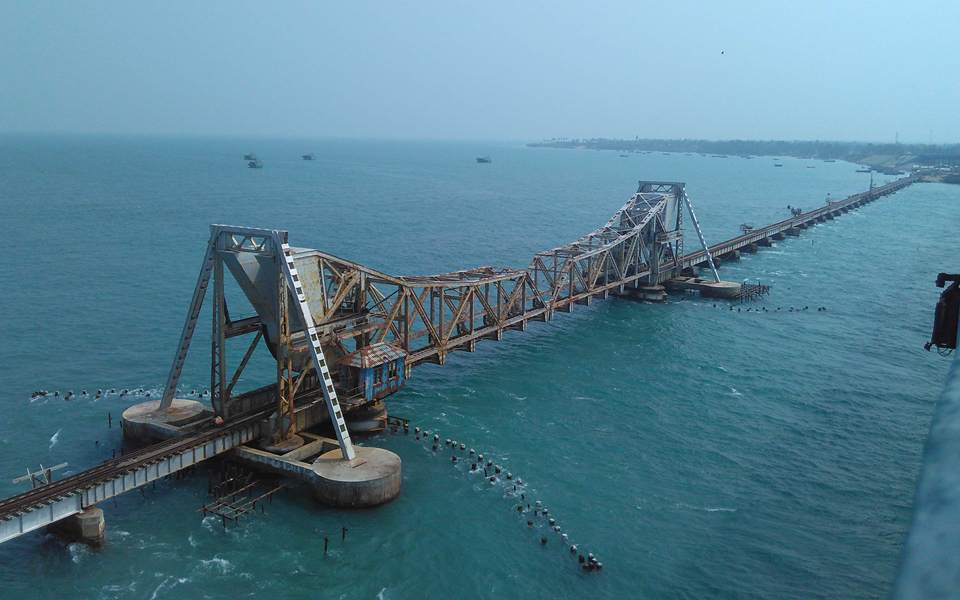 Rameswaram is a town in Tamil Nadu, India. It is located in the district of Ramanathapuram. The city has a population of 44,856 and the people of Rameswaram mostly speak Tamil. It is said that Lord Rama, prayed at this place after his battle with Ravana for if he had committed any sins. Hence the city was named Rameswaram i.e "Lord of Rama" (in Sanskrit). The Ramanathaswamp temple present here is the most glorified historic temple and was built around the 12th  century. This temple is also a major pilgrimage site and it witnesses a large number of crowd. Rameswaram is also encircled by around 64 holy places. Agni Teertham, Villoondi Theertham, House of Kalam are some of the must-visit places here.
Flying to Rameswaram: Madurai Airport (179.4 km away) is the nearest airport to Rameswaram. It offers international flights from Dubai, Singapore, Doha, Kuwait, Dammam, Kuala Lumpur, Bangkok, Bahrain and domestic flights from Chennai, Mumbai, Hyderabad, Bangalore, Ahmedabad, Kolkata, Pune, Goa, Jaipur, Visakhapatnam.
Driving to Rameswaram:
Read about our cars available for hire in Rameswaram. Learn about our drivers serving the Rameswaram area.