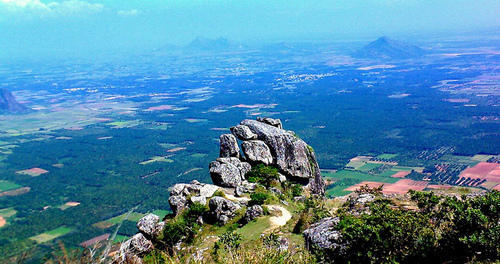 Ramakkalmedu is a hilly area situated in the Indian state of Kerala. It lies in the district of Idukki. The word Ramakkalmedu in means "Land where Lord Rama set his foot". It is also known as the windiest place in Asia. The dense greens, hilly backdrops and calm environment make this place visited by thousands of touristed every year. Ramakkalmedu View Point, Kuravan Kurathi Statue also known as the twin statue, Tortoise Rock, Frog Rock, Hills and the breathtaking view of the area are the things that attract people to visit this place.
Flying to Ramakkalmedu: Cochin International Airport (122.2 km away) is the nearest airport to Ramakkalmedu. It offers international flights to Sharjah, Kaula Lumpur, Dubai, Doha, Kozhikode, Muscat, Bahrain, Kuwait, Singapore, Colombo, Bangkok. Domestic flights to Delhi, .
Driving to Ramakkalmedu:
Read about our cars available for hire in Ramakkalmedu. Learn about our drivers serving the Ramakkalmedu area.