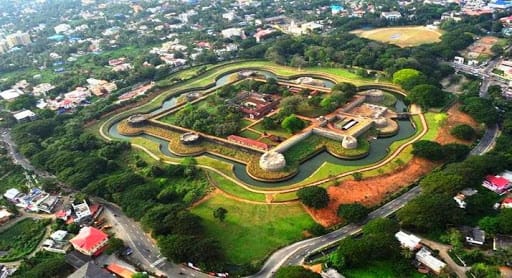 The name Palakkad has been derived from a combination of two words "Pala"  means barren and "kadu" means jungle. Palakkad is the gateway to Kerala tourist places. It is also known as 'Rice Bowl of Kerala' or  'Granary of Kerala' as it is one of the major producers of rice. The city is all blessed with monuments, lush greenery and rich wildlife. Major attractions in or nearby cities include Parambikulam Tiger Reserve, Silent Valley National Park, Palakkad Fort, Ottapalam, Mangalam Dam, Seethargundu Viewpoint.
Flying to Palakkad: Coimbatore International Airport (69 km away) is nearby airport to Palakkad offers international flights from Singapore, Sharjah(UAE),  Colombo(Sri Lanka) and domestic flights from Chennai, Mumbai, Banglore, New Delhi, Hyderabad, Bhubaneswar, Amritsar, Pune, Kolkata.
Driving to Palakkad:
Read about our cars available for hire in Palakkad. Learn about our drivers serving the Palakkad area.