The capital city of India, Delhi is a blend of history and modernity. The city is full of old monuments, tombs and forts which are still intact and maintained is a symbol of pure love towards the culture and heritage. And is famous for its tourist attractions, food, and it's marketplaces. Since it is the national capital of the country you can explore Rashtrapati Bhavan, Parliament House, India Gate. If you are dedicated to history you can visit Qutub Minar, Humayun's Tomb etc.
Some of the most interesting places to visit during your stay in Delhi are as follows: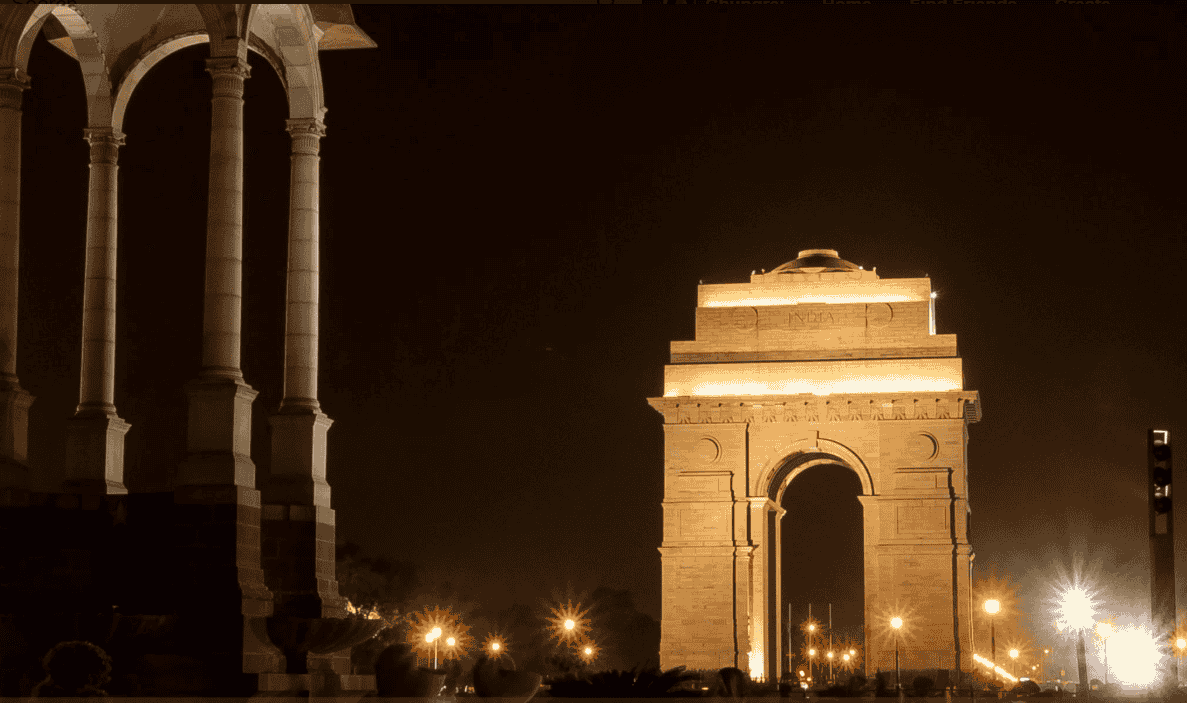 India Gate: It is a 42 m high gate is a memorial to the thousands of soldiers who lost their lives during World War I. It bears the name of some 13,516 soldiers inscribed on its walls. Under the India gate lies the Amar Jawan Jyoti or the flame of the immortal solider which is burning since it's inauguration in the year 1972. The area surrounded by beautiful lawns and fountains is a famous picnic spot, especially in evening and night.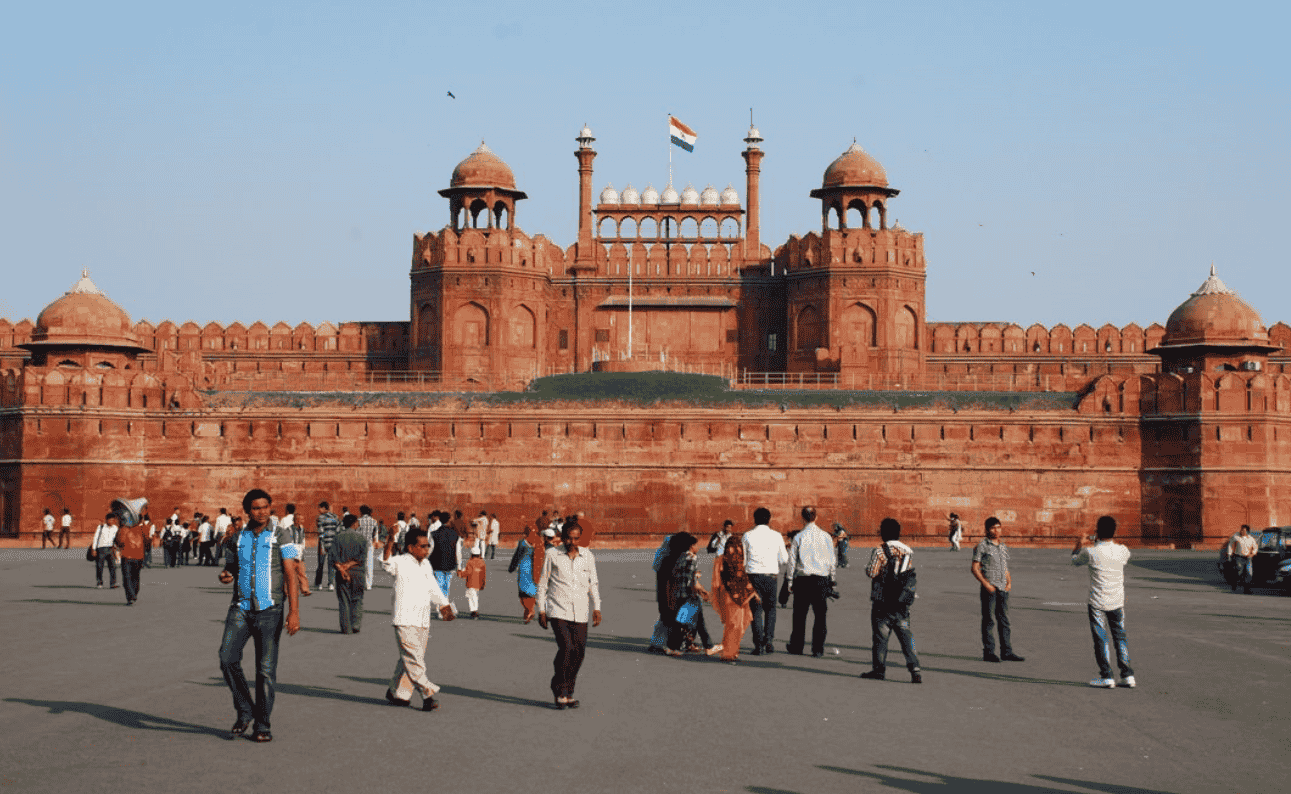 Red Fort: Built by the Mughal in the year 1638, this grand fort is made from red sandstone. For many years it was the residence of Mughal Emperors. Some of the stunning structures inside the fort are Lahori Gate, Delhi Gate, Chhatta Chowk, Diwan-i-Aam, Diwan-i-Khas, Moti Masjid and many others. A magical light and sound show is held in the fort every evening which re-creates the history of this fort.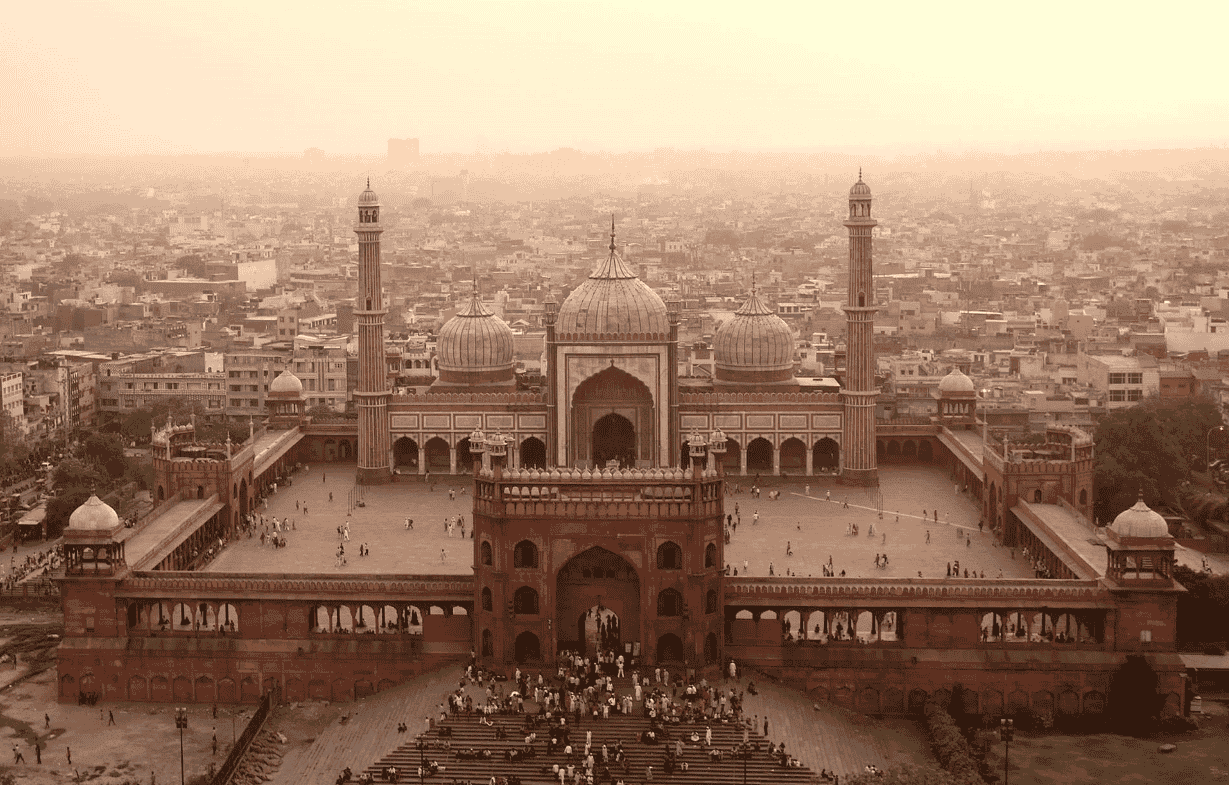 Jama Masjid: It is one of the largest mosques of India with its courtyard having the capacity to accommodate up to 25,000 devotees. With three gates, four towers and two minarets, the masjid shines from red sand-stones and white marbles. Also known as the National Mosque of India, Jama Masjid was built by the Mughal emperor Shah Jahan.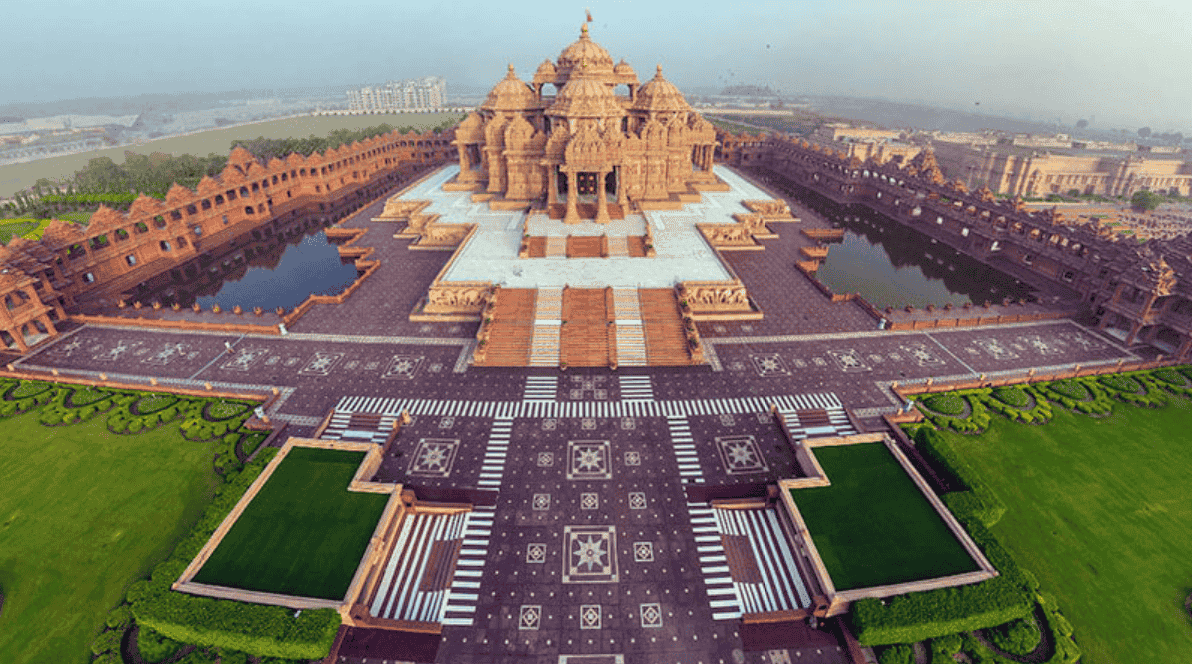 Akshardham Temple: This temple is announced as the World's Largest Comprehensive Hindu Temple by Guinness World Record. Dedicated to Lord Swaminarayan, it is the result of combined effort and hard work of around 11,000 artisans for five years. This place also holds many exhibitions and has a musical fountain, Lotus shaped garden and a 60-acre garden called the Garden of India.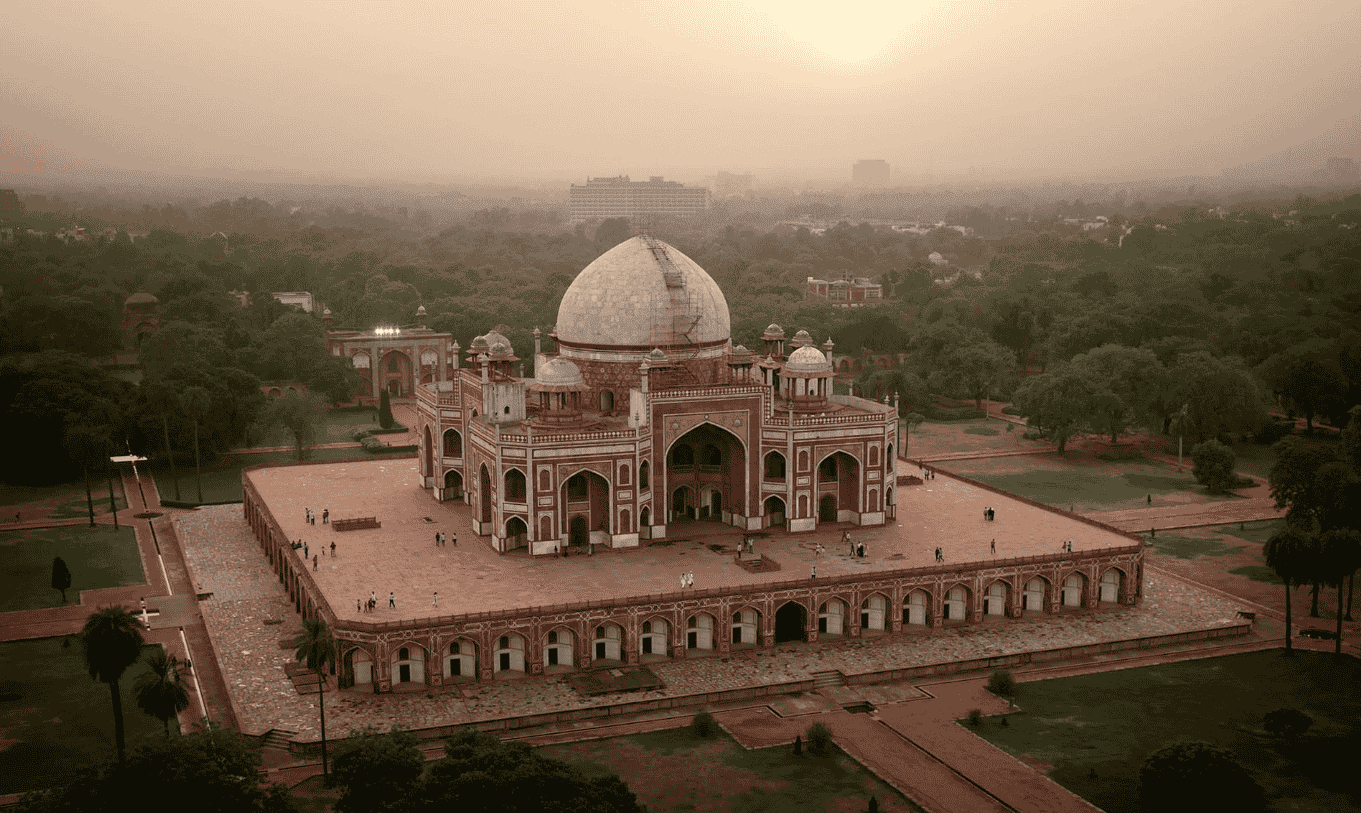 Humayun's Tomb: Located in Lodhi road, it is a majestic tomb built by the first wife of Humayun, Baga Begum after his death. This exemplary architecture is also a UNESCO World Heritage site. Apart from the main tomb this place also has many small complexes and graves of Baga Begum, Hamida Begum and several Mughal Emperors.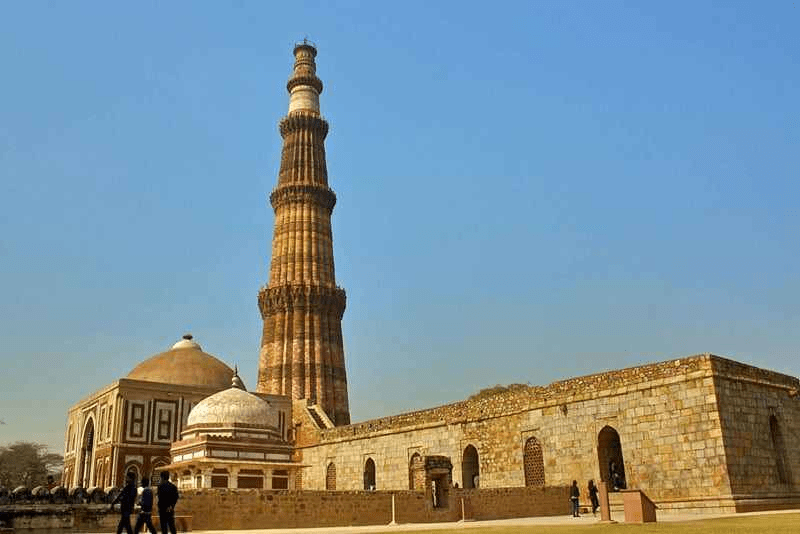 Qutub Minar: This minaret was built by the first Muslim ruler of Delhi, Qutab-ud-din-Aibak in the year 1193 marking the beginning of Muslim rule. Additions were done in the tower by his successors Iltutmush and Firoz Shah Tughlak in the year 1230 and 1315 respectively. The first three storeys of this 73 m-high tower are made of red sandstone while the fourth and fifth are of marble and sandstone. The foot of the tower has a mosque, which is the first-ever mosque built in India. Its architecture is both impressive and fascinating.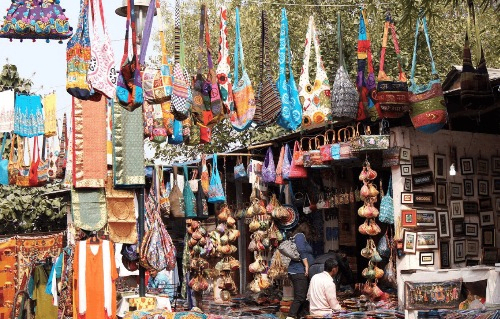 Dilli Haat: This unique bazaar set up in INA displays the culture and heritage of India. With authentic food, hand made crafts and ethnic clothing from every Indian state. This market features a wide variety of stalls, each showcasing a different product. It aims to give a closer look of traditional India to its visitors.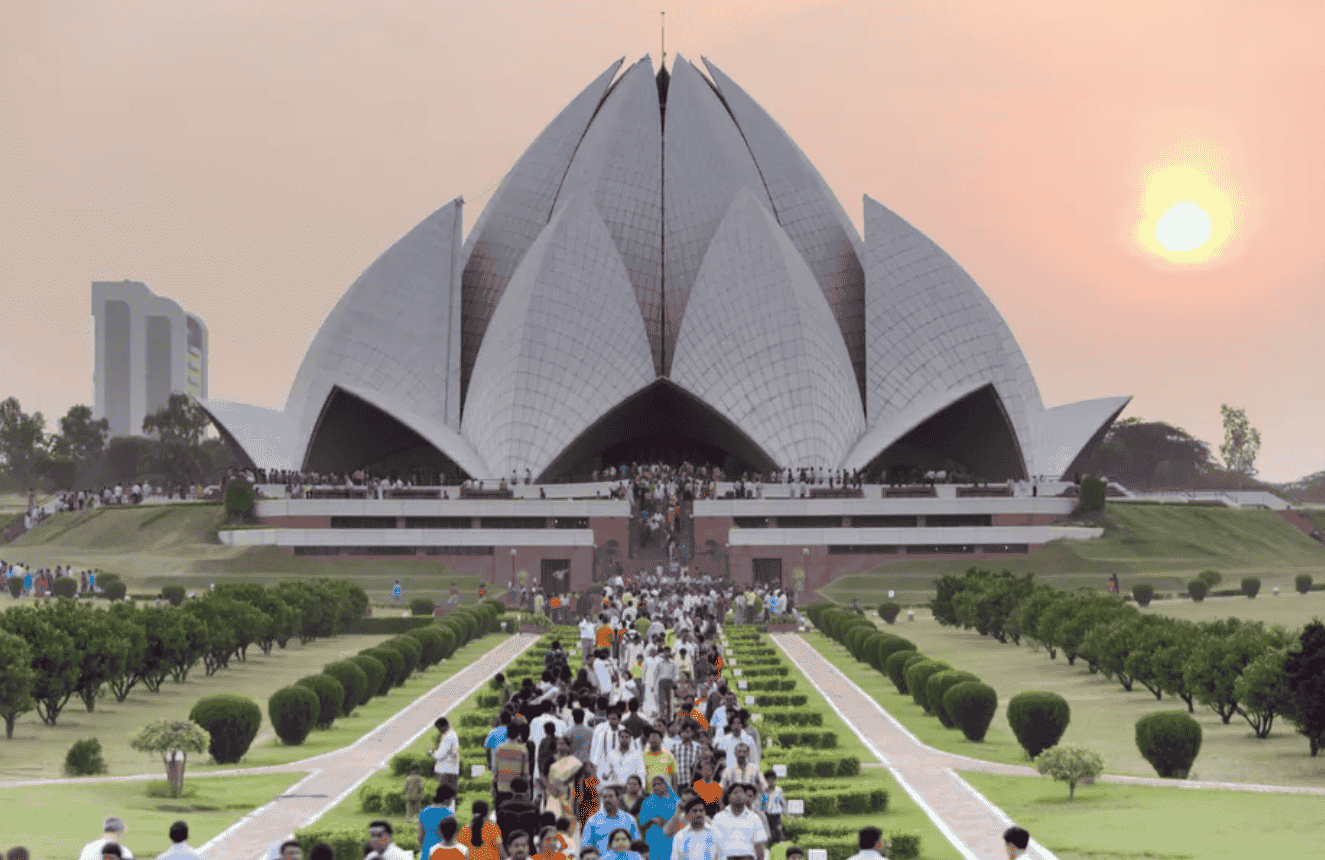 Lotus Temple, Bahāʾī Faith house of worship, or mashriq al-adhkār in New Delhi. In the early 21st century it was one of only seven mashriqs in the world. It was designed by Iranian architect Fariborz Sahba, who won acclaim for the project even before the temple was completed. It subsequently received several awards. Lotus Temple symbol of purity, beauty, and divinity—on the verge of blooming and surrounded by its leaves.
Read about our cars available for hire in New Delhi. Learn about our drivers serving the New Delhi area.