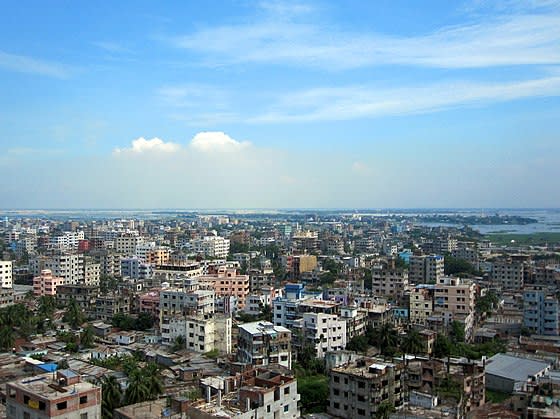 The district headquarter is located near Capital city, located on the bank of Shitalakshya River in Bangladesh. It is also called Dundee of Bangladesh, home to various jute mills in Bangladesh. The city got its name from Hindu religious leader named 'Lakhsmi Narayan Thakur'. Zinda Park, Ahmed Farm House, Sonakanda Fort, Banglar Taj Mahal and Hajiganj Fort are major tourist attractions.
Flying to Narayanganj: Shahjalal International Airport (33.8 km away) is nearby airport to Narayanganj offers international flights to regions like Sarjah, Kuala Lumpur, Kolkata, Kathmadu, Singapore, Dubai, Delhi, Chennai, Muscat.
Driving to Narayanganj:
Read about our cars available for hire in Narayanganj. Learn about our drivers serving the Narayanganj area.