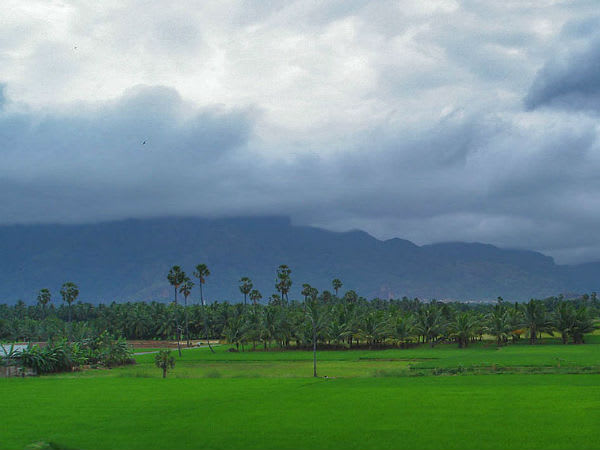 Nagercoil is a city located in the Indian state of Tamil Nadu. Nagaraja Koyil ("Temples of Nagas") is the Tamil word from where this city gets its name. The city is labelled as the "Granary of Travancore" because of its rich vegetation and also the fact that since the 17th century it was a major centre of trade of species and is still in the business. The city is today commercialising and developing due to its tourism, spice market (cloves and pepper), floral production, rubber and agro-crops. The places of interest in Nagercoil are Nagaraja Temple, Sree Thanumalayan Temple, Padmanabhapuram Palace and St Xavier's Cathedral. Temple jewellery, handicrafts, embroidery and wood carvings can be the good purchases made here.
Flying to Nagercoil: Trivandrum International Airport (76.1 km away) is closest airport to Nagercoil. It offers international flights from Singapore. Kuwait, Sharjah, Dubai, Abu Dhabi, Colombo, Muscat and domestic flights Bangalore, New Delhi, Mumbai, Hyderabad, Cochin Kolkata, Ahmedabad, Goa, Chennai.
Driving to Nagercoil:
Read about our cars available for hire in Nagercoil. Learn about our drivers serving the Nagercoil area.