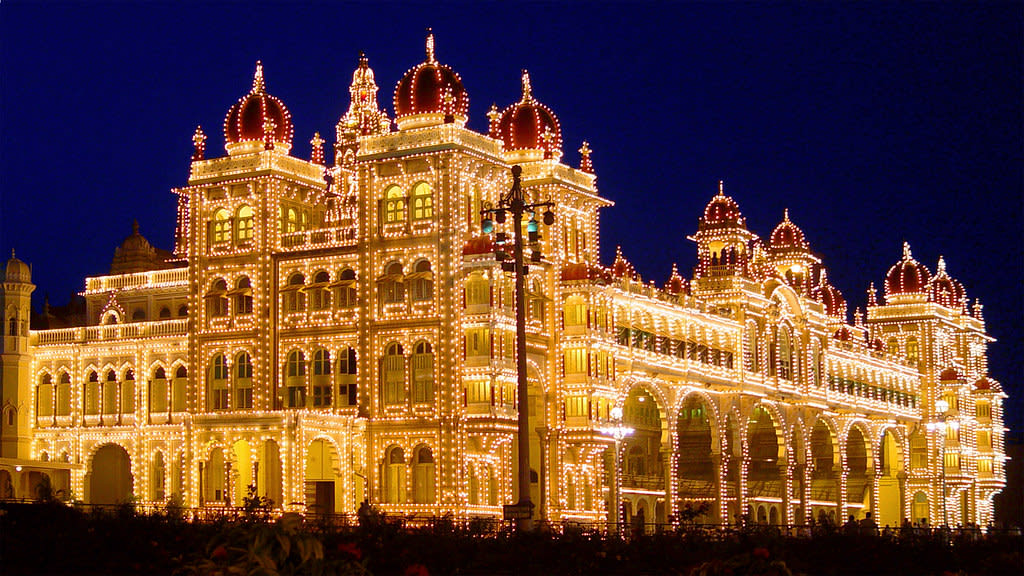 The city of Palaces, located in Indian state of Karnataka. It was famous for its rich history, as it was the capital city of the Kingdom of Mysore for nearly six centuries from 1399 until 1956. It is the home to famous Mysore Palace stands tall as one of the most spectacular palaces in India. Brindavan Gardens, Somanathapura Temple, Mysore Zoo, Chamundeshwari Temple and Shuka Vana are must visited places in Mysore.
Flying to Mysuru: Mandakalli Airport (10 km away) offers international flights from Dubai, Singapore, London, Bangkok, Colombo( Sri Lanka), Kuwait, Muscat and domestic flights from Chennai, Delhi, Bangalore, Goa, Cochin, Hyderabad, Mumbai, Belgaum, Pune, Hubli.
Driving to Mysuru:
Read about our cars available for hire in Mysuru. Learn about our drivers serving the Mysuru area.