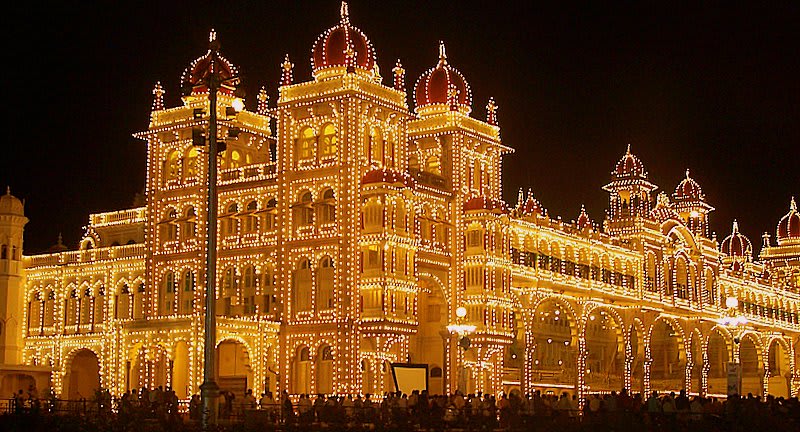 Mysore is also called as "Mysuru" located at the bottom of Chamundi Hills. It is the most visited destination in Karnataka surrounded with palaces and delicious parks. The city is famous for its Dussehra festival celebration worldwide and attracts a lot of tourists every year. The name Mysore came from Mahishasura, who was a demon and the ruler, was killed by the Goddess Chamundeshwari, whose temple is over the hills. Mysore Palace, Brindavan Gardens , Chamundi Hills are some of the major attractions of the city.
Flying to Mysore: Mandakalli Airport (10 km away) offers international flights from Dubai, Singapore, London, Bangkok, Colombo( Sri Lanka), Kuwait, Muscat and domestic flights from Chennai, Delhi, Bangalore, Goa, Cochin, Hyderabad, Mumbai, Belgaum, Pune, Hubli.
Driving to Mysore:
Read about our cars available for hire in Mysore. Learn about our drivers serving the Mysore area.