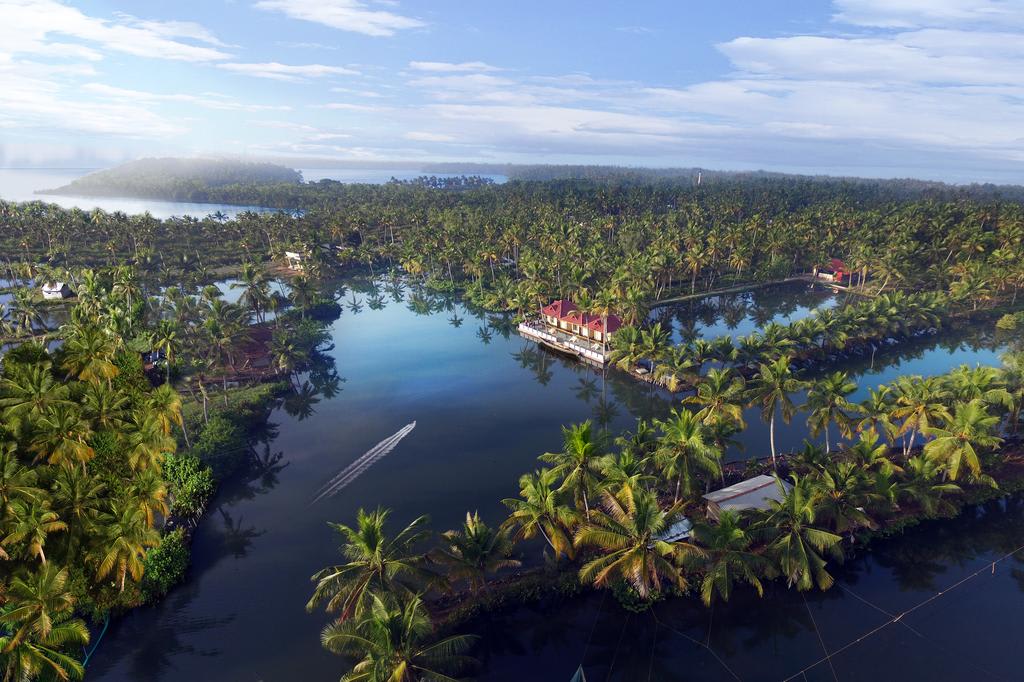 Munroe Island is a lake island in the south Indian state of Kerala. It is situated in the district of Kollam at the merging point of Kallada River and Ashtamudi Lake. This inland is also called as Mundrothuruthu and consists of eight islets. The island is named honouring John Munro a Colonel of the Travancore's princely state. It is a popular tourist spot where people not only just visit for its canals, farms, lagoons, plantations and they indulge themselves in activities like migratory bird watch, fishing, prawns feeding and coir retting process. The famous Kallada Boat Race is also held on the island.
Flying to Munroe Island: Trivandrum International Airport (79.6 km away) is the nearest airport to Munroe island. It provides domestic flights to Bangalore, Chennai, Delhi, Hyderabad, Kochi, Kolkata and Mumbai and international flights to Abu-Dhabi, Colombo, Doha, Dubai, Kuala Lumpur, Muscat and Singapore.
Driving to Munroe Island:
Read about our cars available for hire in Munroe Island. Learn about our drivers serving the Munroe Island area.