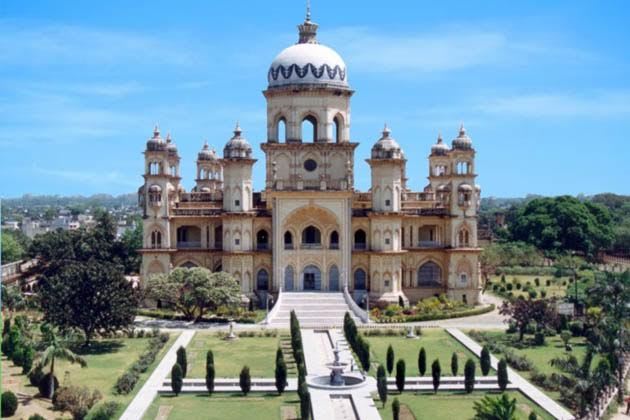 Rustam Khan established the city in 1625 A.D. and named it after prince Murad Baksh, the son of the Mughal Emperor Shah Jahan. The city is also known as the 'Pital Nagri' famous for its handicrafts like jewellery, statues and trophies made from Brass. The Najibudaulah's Fort and Jama Masjid are known for their history. Sita Temple, Ganesh Temple, Pataleshwar Temple and the Lord Shani Temple are some of the famous temple in the city.
Flying to Moradabad: Indira Gandhi International Airport (178 km away) is the nearest airport to Moradabad. The airport is located in Palam, Delhi and is a major international aviation centre. It offers domestic flights to Ahmedabad, Amritsar, Aurangabad, Bangalore, Bhopal, Bhubaneswar, Chennai, Gaya, Goa, Hyderabad, Imphal, Jaipur, Jammu, Jodhpur, Mumbai, Patna, Ranchi, Varanasi and Visakhapatnam and international flights to Abu-Dhabi, Beijing, Dubai, Hong Kong, Kuwait, Kabul, Moscow, Rome,  Tokyo, Toronto and Washington.
Driving to Moradabad:
Read about our cars available for hire in Moradabad. Learn about our drivers serving the Moradabad area.