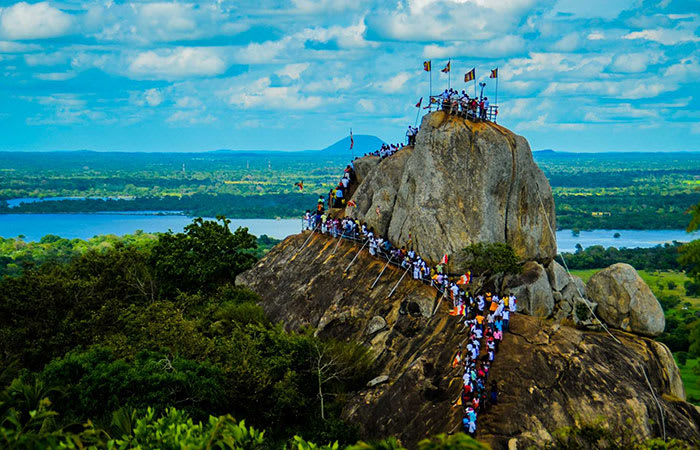 The popular tourist attraction, located near Anuradhapura in Sri Lanka. It is believed to be the site for the meeting of Mahinda and King Devanampiyatissa, to inaugurate Buddhism in Sri Lanka. The ruins or temples of Mihintale include Kantaka Cetiya, The Refectory, Ambasthala Dagaba, The Cave of Arahat Mahinda, Maha Stupa, and Naga Pokuna.
Flying to Mihintale: Sigiriya Airport (62.9 km away) is the nearby airport offers flight to regions like Colombo, Ratmalana, and Bandaranaike
Driving to Mihintale:
Read about our cars available for hire in Mihintale. Learn about our drivers serving the Mihintale area.