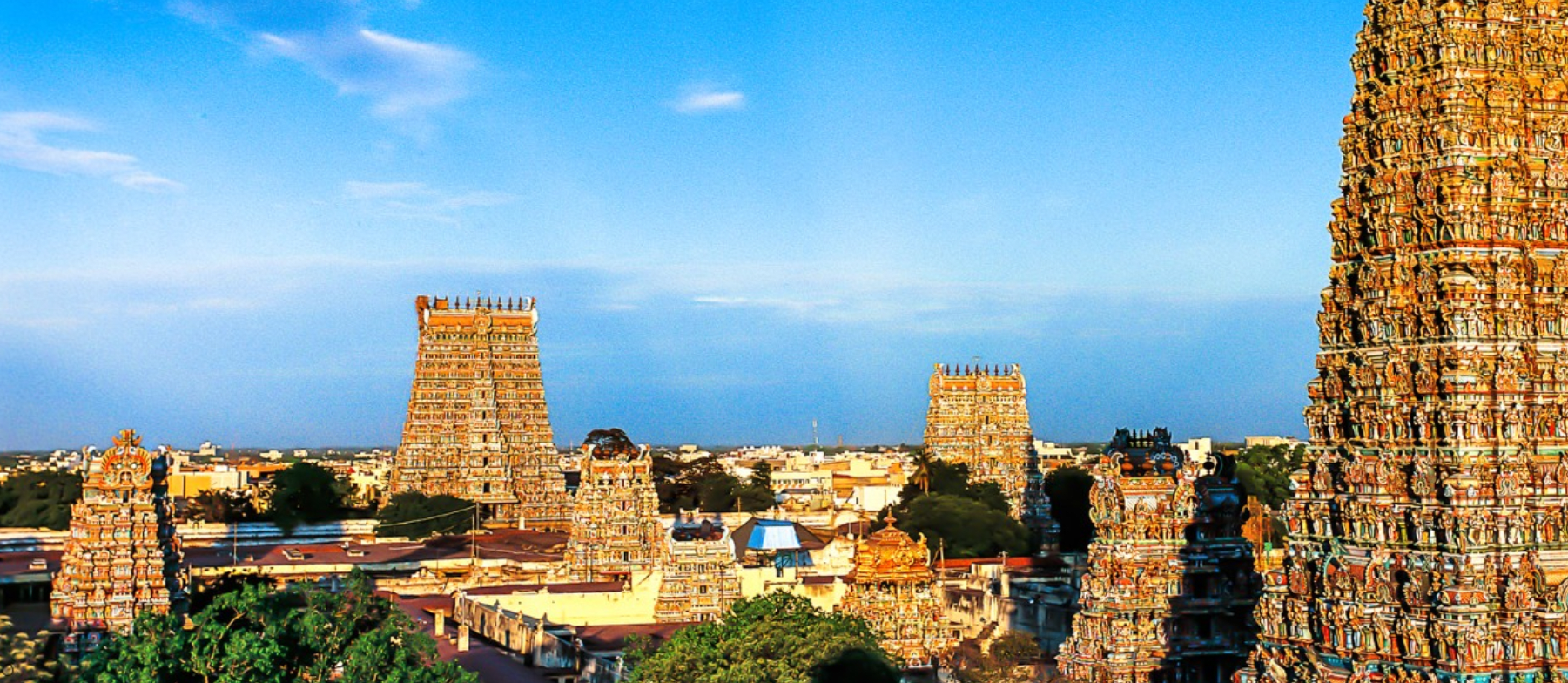 The city is known as "City of Festivals" as almost all the days in the year are having at least a small festival and also called 'thoonga nagaram' which means Non-sleeping city. It is located on the bank of river Vaigai. It is famous for the temples built in Dravidian style architecture by Pandyan and Madurai Nayak kings. Madurai is always considered as a famous pilgrimage destination. Devotees and Tourists from worldwide came to enjoy historical excellence. Meenakshi Amman Temple, Aayiram Kal Mandapam (Hall of Thousand Pillars) are some of the important tourist places in Madurai.
Flying to Madurai: Madurai Airport (13.3 km away) offers international flights from Dubai, Singapore, Doha, Kuwait, Dammam, Kuala Lumpur, Bangkok, Bahrain and domestic flights from Chennai, Mumbai, Hyderabad, Bangalore, Ahmedabad, Kolkata, Pune, Goa, Jaipur, Visakhapatnam.
Driving to Madurai:
Read about our cars available for hire in Madurai. Learn about our drivers serving the Madurai area.