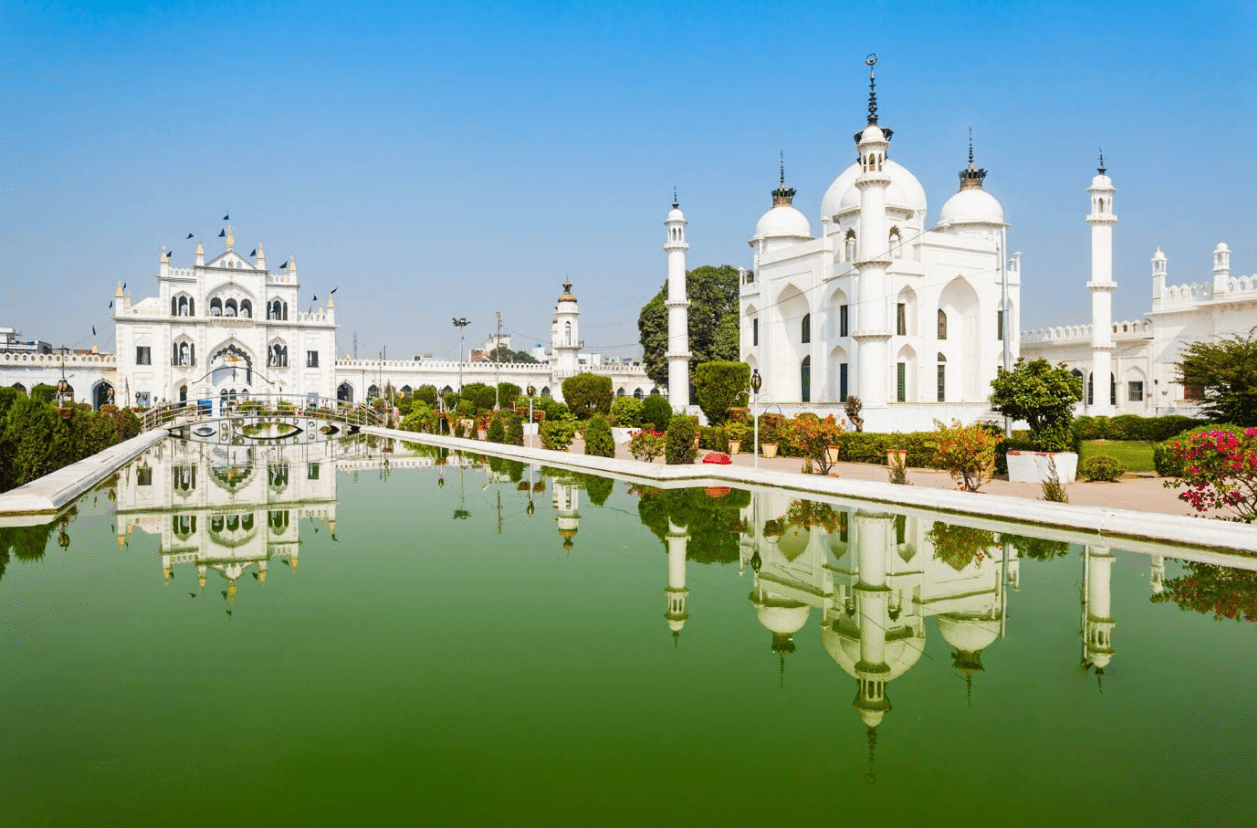 Lucknow, the capital of Uttar Pradesh was chronicled even as the "Awadh region". As an accessory to -the City of Nawabs' or the 'City of Tehzeeb', it has always been a city filled with varied cultures. It has beautifully draped gardens, graciousness etiquette, scrumptious & luscious cookery. Lucknow epoch-making city located on the banks of river Gomti.Saddle by the Delhi Sultanate during Mughal rule, Lucknow, which is considered to be The Golden City Of The East, has still kept its old-world charm absolutely intact, which is an appealing feature for the tourists. Lucknow's cuisine, also known as Awadhi cuisine has a unique- Nawabi style. The major highlights are biryanis, kebabs and some bread (Nahari-kulchas, roomali rotis and warqi parathas). Lucknow is extremely popular for Chikan and Lucknavi Zardozi. Both of these are two kinds of stylish and delicate Indian embroideries. The export of these rich materials forms a significant part of the revenue to the city. There is a huge demand of both these handcrafted embroideries, not only in India but in overseas markets as well.
Flying to Lucknow: Chaudhary Charan Singh Airport is an international airport of Lucknow located just 15.1 km away from the city. The airport provides domestic flights to Agra, Ahmedabad, Bangalore, Bhopal, Chandigarh, Chennai, Delhi, Dehradun, Goa, Hyderabad, Jammu, Kolkata, Mumbai, Patna and Raipur and international flights to Bangkok, Dubai, Jeddah, Muscat, Riyadh and Sharjah.
Driving to Lucknow:
Read about our cars available for hire in Lucknow. Learn about our drivers serving the Lucknow area.