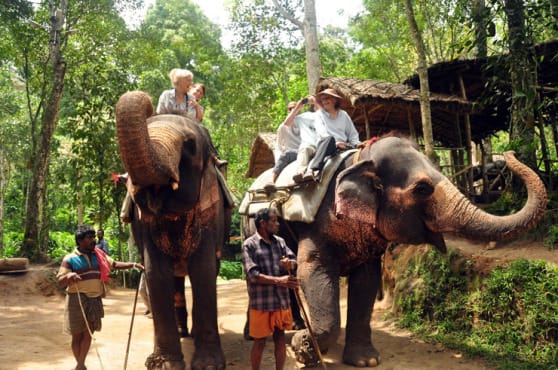 Kumily, also called Kumaly is a town in the south Indian state of Kerala. It is situated in the south of Kerala in a district called Idukki. Since older times it has been passed by several rulers like Thekkumkoors, Travancores, Poonjars and finally the Britishers. Kumily has a population of 33,722 and the people of the region speak Malayalam, Tamil and English. Grape cultivations, The spice Route, Elephant Ride, Chellaecovi View Point are the popular things to do and see in Kumily.
Flying to Kumily: Madurai Airport (148.7 km away) is the nearest airport to Kumily. It offers international flights from Dubai, Singapore, Doha, Kuwait, Dammam, Kuala Lumpur, Bangkok, Bahrain and domestic flights from Chennai, Mumbai, Hyderabad, Bangalore, Ahmedabad, Kolkata, Pune, Goa, Jaipur, Visakhapatnam.
Driving to Kumily:
Read about our cars available for hire in Kumily. Learn about our drivers serving the Kumily area.