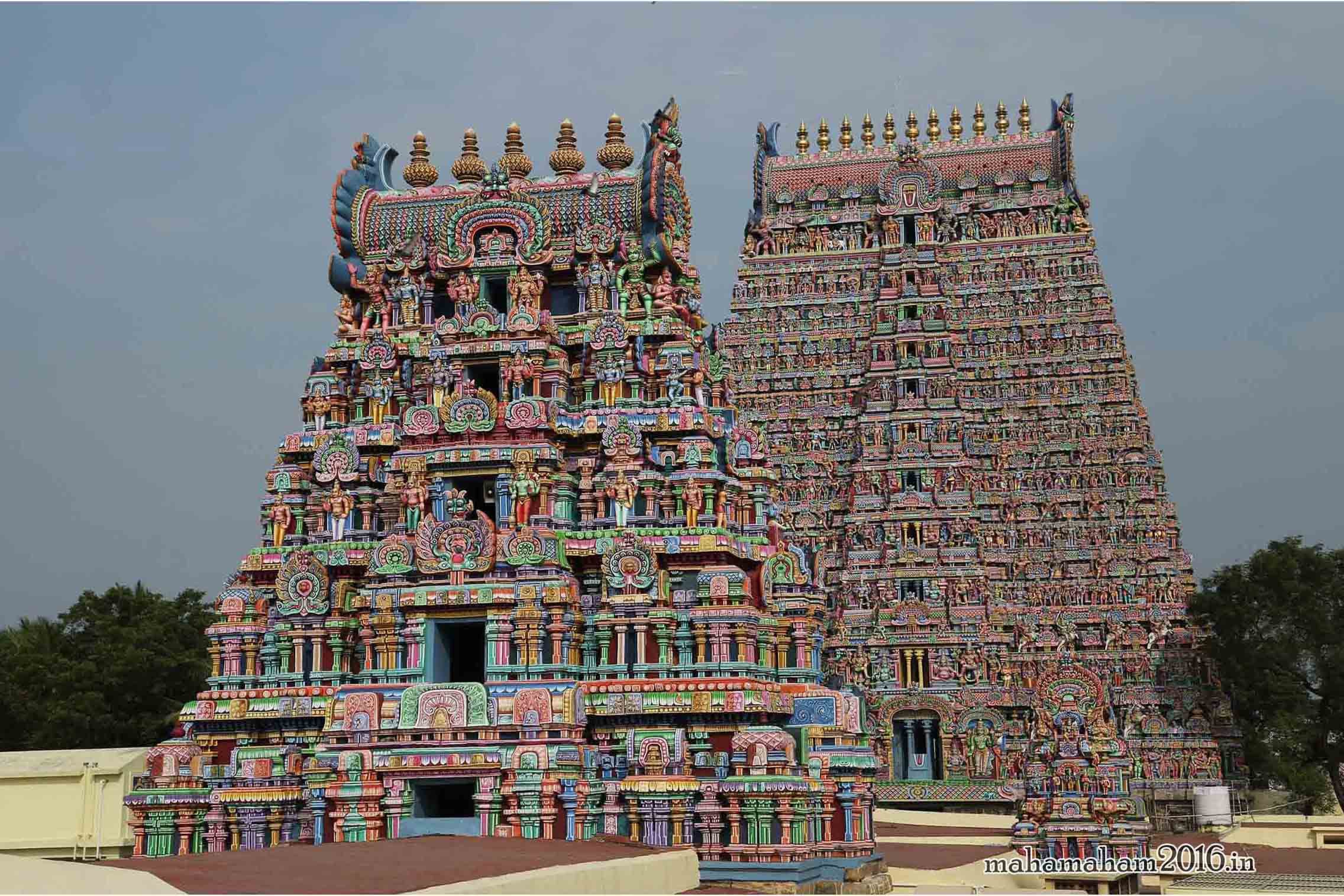 Kumbakonam is a small town of Tamil Nadu, India. It is also known as the "Temple city" as it is a host to about 188 Hindu Temples. Kasi Viswanathar Temple, Adi Kumbeswarar Temple, The Nageswaraswamy Temple. Sarangpani Temple, The Ramaswamy Temple, Chakrapani Temple are some of the places which are always jam-packed with worshippers. This golden city lies between two rivers Cauvery and Arsala which enhance the beauty of the area. Kumbakonam is always famous for its silk, elegant silk saris can be found anywhere in the local markets. Murukku a popular snack of Tamils can be easily found here and is best to munch on while shopping!
Flying to Kumbakonam: Tiruchirappalli International Airport (90.2 km away) is the nearest airport to Kumbaokonam. It offers international flights from Bangkok, Kuala Lumpur, Dubai, Colombo and domestic flights from Bangalore, Pune, Chennai, Kolkata, Cochin, Mumbai, Delhi.
Driving to Kumbakonam:
Read about our cars available for hire in Kumbakonam. Learn about our drivers serving the Kumbakonam area.