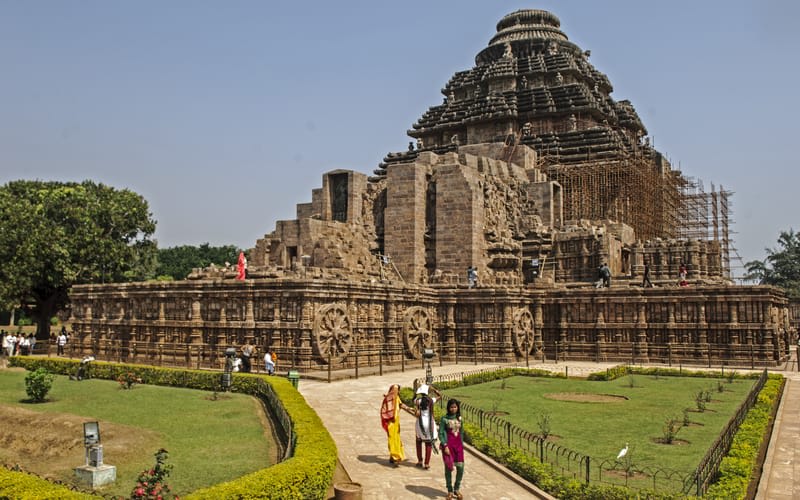 Konark also called Konaditya is a town located in Puri district of Odisha, India. This place is very famous due to the fact that it possesses the Konark Sun Temple which was built here in the 13th century. Also known as Black Pagoda, this temple is a World Heritage Site since the year 1984. The Konark temple, dedicated to Sun god is made from black granite and was built by King of Ganga Dynasty- Raja Narasinghs Deva- I. Konark is also famous for the annual Konark music and dance festival held here which witnesses a large gathering. Sun Temple Museum, Chandrabhaga Beach, Ramachandi Beach and Balukhand are other places to witness Konark's tourism.
Flying to Konark: Bhubaneshwar airport or Biju Patnaik International Airport (66 km away) is the closest airport to Konark. It provides domestic flights to Bangalore, Chennai, Delhi, Hyderabad, Kolkata, Mumbai, Ranchi, Varanasi and international flight to Kuala-Lumpur.
Driving to Konark:
Read about our cars available for hire in Konark. Learn about our drivers serving the Konark area.