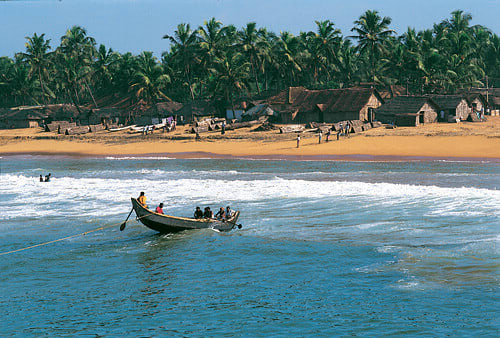 Kappad Beach also locally known as Kappakadavu is a very popular beach in the South India's state of Kerala. The beach falls under the district of Kozhikode and the local population here speaks English and Malayalam. The beach of Kappad houses an 800-year-old temple which also grabs the attention of the visitors of the place. The backwaters and scenic beauty attracts a lot of tourists to this place. The beach also has a park and a comiche for the people. Another eye-catching thing of the area is The Vasco da Gama Memorial on which it is insctibed that Vasco de Gama landed here in 1498.
Flying to Kappad: Calicut International Airport (42.1 km away) is the closest airport to Kappad. It provides domestic flights to Delhi, Bangalore, Mumbai, Chennai and international flights to Dubai, Bahrain, Muscat and Sharjah.
Driving to Kappad:
Read about our cars available for hire in Kappad. Learn about our drivers serving the Kappad area.