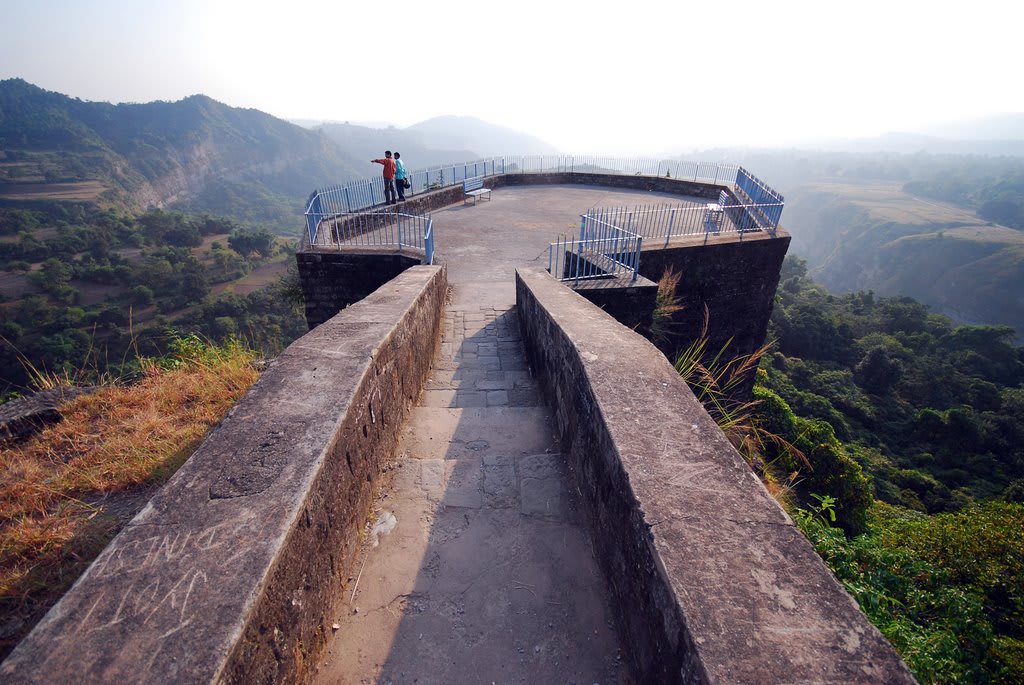 Kangra formerly known as Kiraj and Trigarta is the most populous city of the north-Indian state called Himachal Pradesh. The city which was founded by Katoch Kshatriya Rajputs was devastated during an earthquake which occurred in the year 1905. The word Kangra is combined out of two words, Kaan which means ear and gaddha which means mould or create. Kangra Fort, the most popular tourist place here is also one of the oldest forts of India. Other places of interest are Maharaj Sansar Chand Museum, Masroor Rock Cut Temples also known as Himalayan Pyramids, Tea gardens of Gopalpur Nature Park and temples like Baba Baroh, Jawalaji, Chamunda Devi Temple, and Baijnath.
Flying to Kangra: Kangra Airport (67.8 km away) id the nearest airport to BIR. Located in the Gaggal area of Kangra it offers domestic flights to Delhi and Chandigarh.
Driving to Kangra:
| Destination | Distance (km) | Time (hh:mm) |
| --- | --- | --- |
| Bir | 65.3 km | 2:05 |
| Mandi | 127.1 km | 3:57 |
| Amritsar | 202.4 km | 4:20 |
| Chamba | 127.8 km | 4:20 |
| Tosh | 217.5 km | 7:49 |
Read about our cars available for hire in Kangra. Learn about our drivers serving the Kangra area.