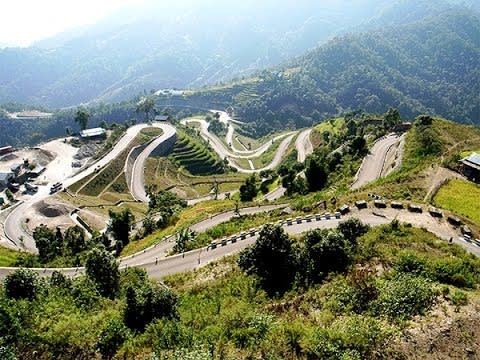 Formerly named as Sindhulimadi, is a municipality in Sindhuli District, in the Bagmati Pradesh of central south Nepal. The city is famous for its historic Sindhuli Gadhi fort, is at the peak of a hill of the Mahabharata range. The city has famous temples named Kamalamai, Siddhababa, Rameshwar Dham, Ganesh Than, and Maisthaan. Thrangu Tashi Monastery is a perfect place to get some relaxation and inner peace out of hustle and bustle of cities.
Flying to Kamalamai: Tribhuvan International Airport (150 km away) is the closest airport. It provides domestic flights are to Pokhara, Janakpur, Biratnagar and international flights to Delhi, Mumbai, Hong Kong, Abu Dhabi, Seoul, Muscat, Kuwait, Singapore.
Driving to Kamalamai:
Read about our cars available for hire in Kamalamai. Learn about our drivers serving the Kamalamai area.