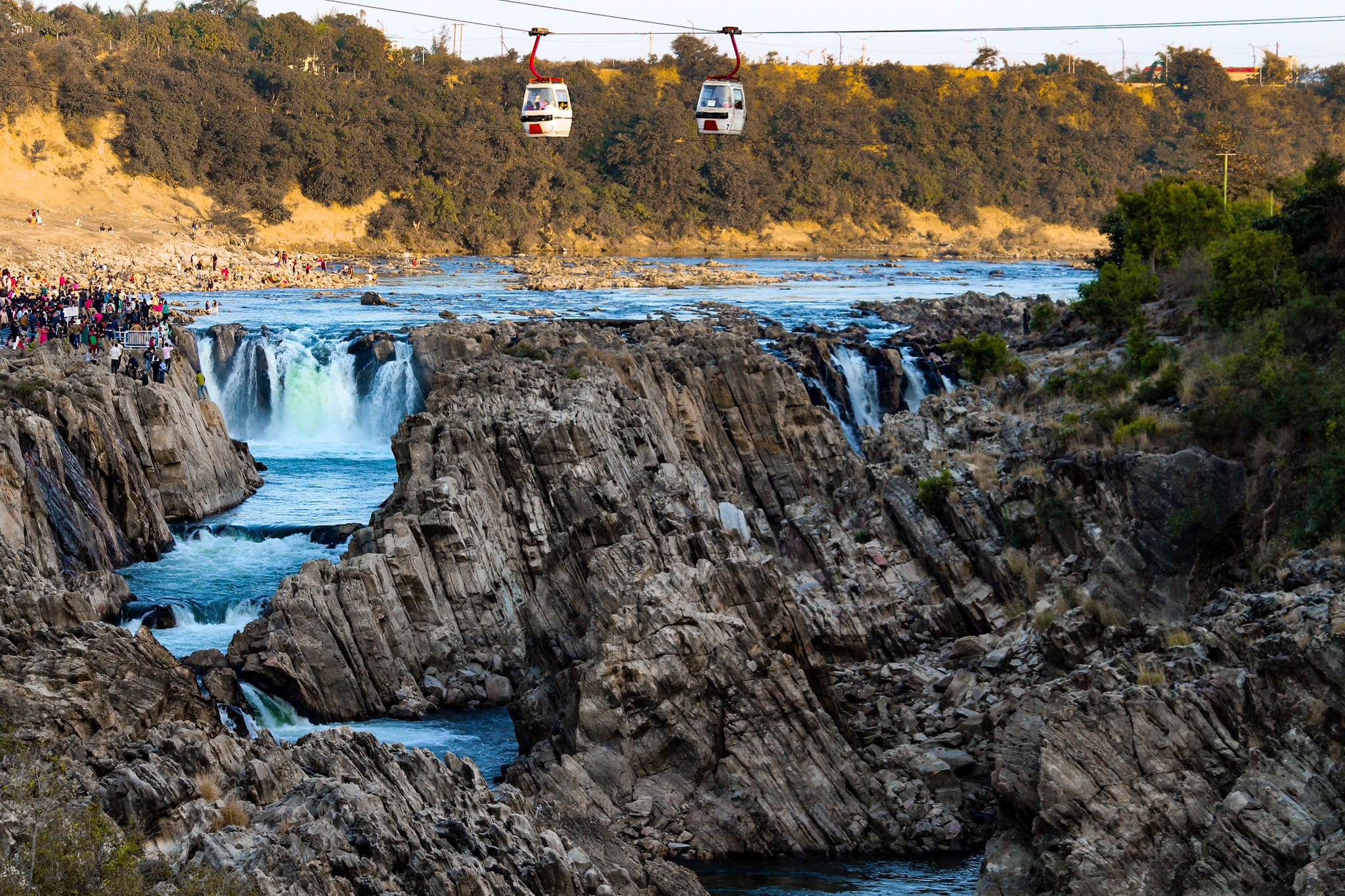 Jabalpur being the hub of administration, businesses and industries is one of the important cities of Madhya Pradesh, India. Earlier known as Jubbulpore, the city has many stories revolving around its name. Some say that its name is originated from the Arabic word Jabal which means granite boulders and the city is surrounded by them while other theories suggest that it is named after the great philosopher Jabali who used to sit and meditate across the river Narmada. Jabalpur which was ruled earlier by the Gondwanas, Marathas and British is today known for its agriculture, industries and Indian Ordnance Factories. A large number of tourists visit this cultural capital for its places like Temples (Hanumantal Bada Jain Mandir, Shiva statues), Sightseeing (Mandal Mahal, Dhuandhar Falls, Marble Rocks) and Parks (Kanha National Park, Pench National Park, Bandhavgarh National Park, Dumna Nature Reserve).
Flying to Jabalpur: Jabalpur Airport also known as Dumna Airport (10.7 km away) is the official airport of Jabalpur. It offers domestic flights to Bangalore, Delhi, Kolkata and Mumabai.
Driving to Jabalpur:
Read about our cars available for hire in Jabalpur. Learn about our drivers serving the Jabalpur area.