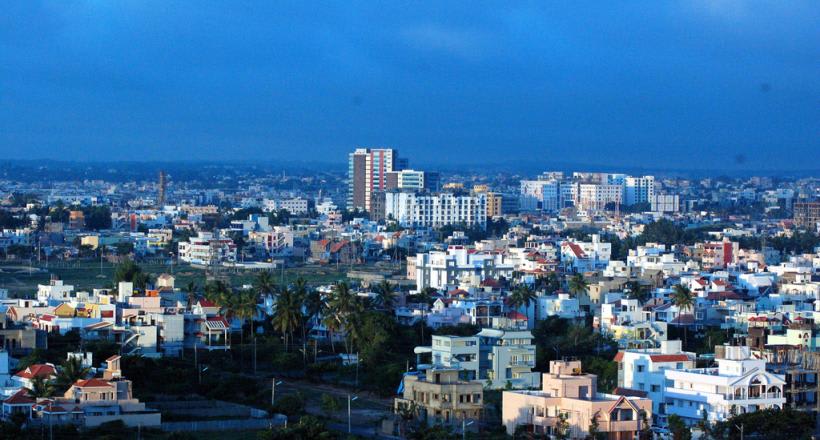 Hosur also called as "The Little England of India" is an industrial city of Tamil Nadu. It has a large number of the biggest and eminent manufacturing and automobile industries like TVS motors Ashok Leyyland, Titan, General Electrics among others. Hosur is also a major exporter of premium quality roses which are grown here largely. Apart from roses, it also produces a wide variety of crops which are grown here due to the availability of fresh water and fertile land. Its temples namely, Sri Chandra Choodeswara Temple, Dakshina Tirupati Temple, Shree Parshwa Susheel Dham Swetamber Jain temples are very famous and are visited by large number of devotees and tourists. Housur's central bus station and the railway stations links it to the other cities and neighbouring states of Tamil Nadu.
Flying to Hosur: Bengaluru Interantional Airport (74.3 km away) is the closest airport to Hosur. It offers interational flights to Singpore, Colombo, Kathmandu, Amsterdam, Kuwait, Tokyo and domestic flights to Kolkata, Mumbai, Delhi, Ahmedabad and Chandigarh.
Driving to Hosur:
Read about our cars available for hire in Hosur. Learn about our drivers serving the Hosur area.