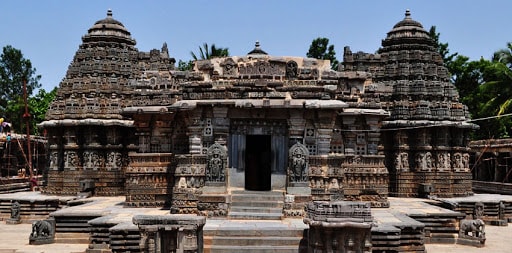 Hassan is a city in Karnataka, India. River Hemavathy flows through its regions of Hassan. The city is named honouring its Hasanamba temple which was built here in the 12th century. Dedicated to Goddess Amba this temple the temple is open for tourists only once a year. Hassan has a population of 133,436 and the people here speak Kannada. Apart from the renowned Hassamba temple Maharaja Park, Bucheshvara Temple and Government museum are the top sights here.
Flying to Hassan: Mandakalli Airport (131.1 km away) is the nearest airport to Hassan. It offers international flights from Dubai, Singapore, London, Bangkok, Colombo( Sri Lanka), Kuwait, Muscat and domestic flights from Chennai, Delhi, Bangalore, Goa, Cochin, Hyderabad, Mumbai, Belgaum, Pune, Hubli.
Driving to Hassan:
Read about our cars available for hire in Hassan. Learn about our drivers serving the Hassan area.