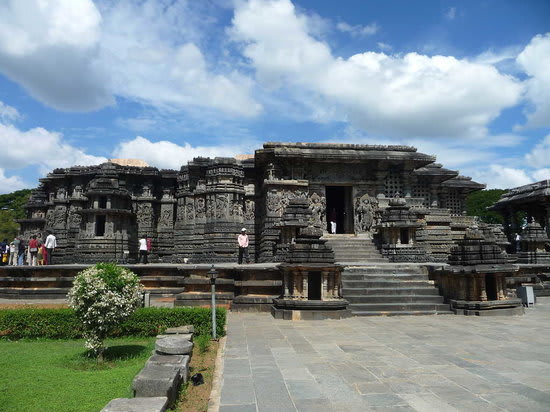 Halebeedu or Halebidu is a town in Karnataka, India. This town lies in the Hassan district and is known for its temples. In ancient times it was called Dorasamudra or Dwarasamudra and was also the capital of Hoysala Kingdom. The Hoysala empire has created some of the best architectures in the region which led to it being called as the "Gem of Indian Architecture". The tourist attractions in Halebeedu include Hoysaleshwara Temple, Kedareshwar Temple, Halebidu Archaeological Site and Dwarasamudra.
Flying to Halebeedu: Mandakalli Airport (159.2 km away) is the nearest airport to Halebeedu. It offers international flights from Dubai, Singapore, London, Bangkok, Colombo( Sri Lanka), Kuwait, Muscat and domestic flights from Chennai, Delhi, Bangalore, Goa, Cochin, Hyderabad, Mumbai, Belgaum, Pune, Hubli.
Driving to Halebeedu:
Read about our cars available for hire in Halebeedu. Learn about our drivers serving the Halebeedu area.