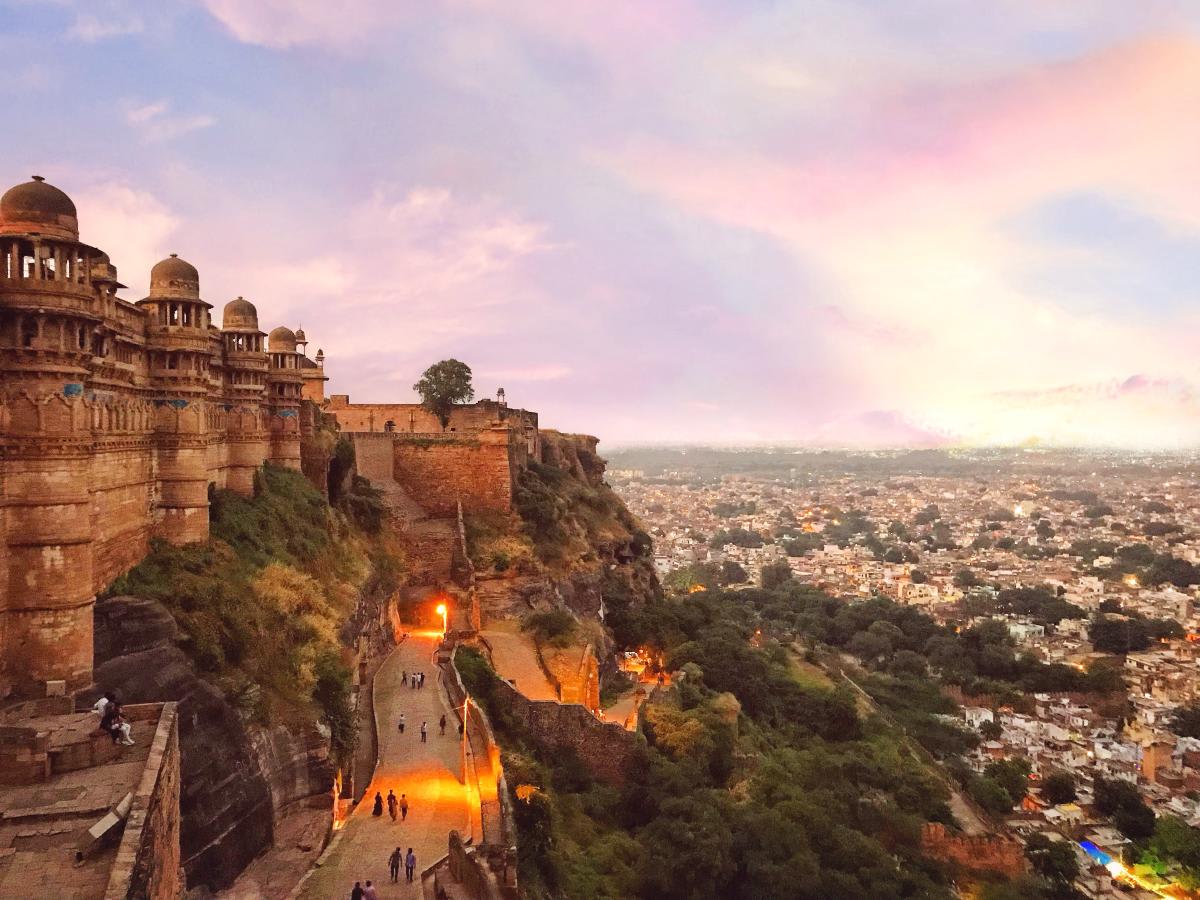 Gwalior, which was founded in 8 AD, got its name from a sage called "Gwalipa". From Kachchhapaghatas to Tomars then Mughal Empire and Marathas followed by Scindia Gwalior was ruled by a large number of Kingdoms. It was ruled by Scindia during the British Raj where it was one of the princely states. Today, it is one of the important cities of Madhya Pradesh and also an administrative headquarters. It has created a boom in the tourism industry with places like Gwalior Fort, Sun Temple, Maharaj Bada, Scindia Palace which portray the rich art, culture and heritage of this city. Gawalior's famous bazaars like Sarafa Bazaar and Patankar Bazaar are famed all over India for handmade carpets, Chanderi silk saris, ornaments, wall hangings and lacquerware.
Flying to Gwalior: Gwalior airport, spred over an area of 760 acres provides domestic flights to Delhi, Indore, Bangalore, Hyderabad, Jammu and Kolkata.
Driving to Gwalior:
Read about our cars available for hire in Gwalior. Learn about our drivers serving the Gwalior area.