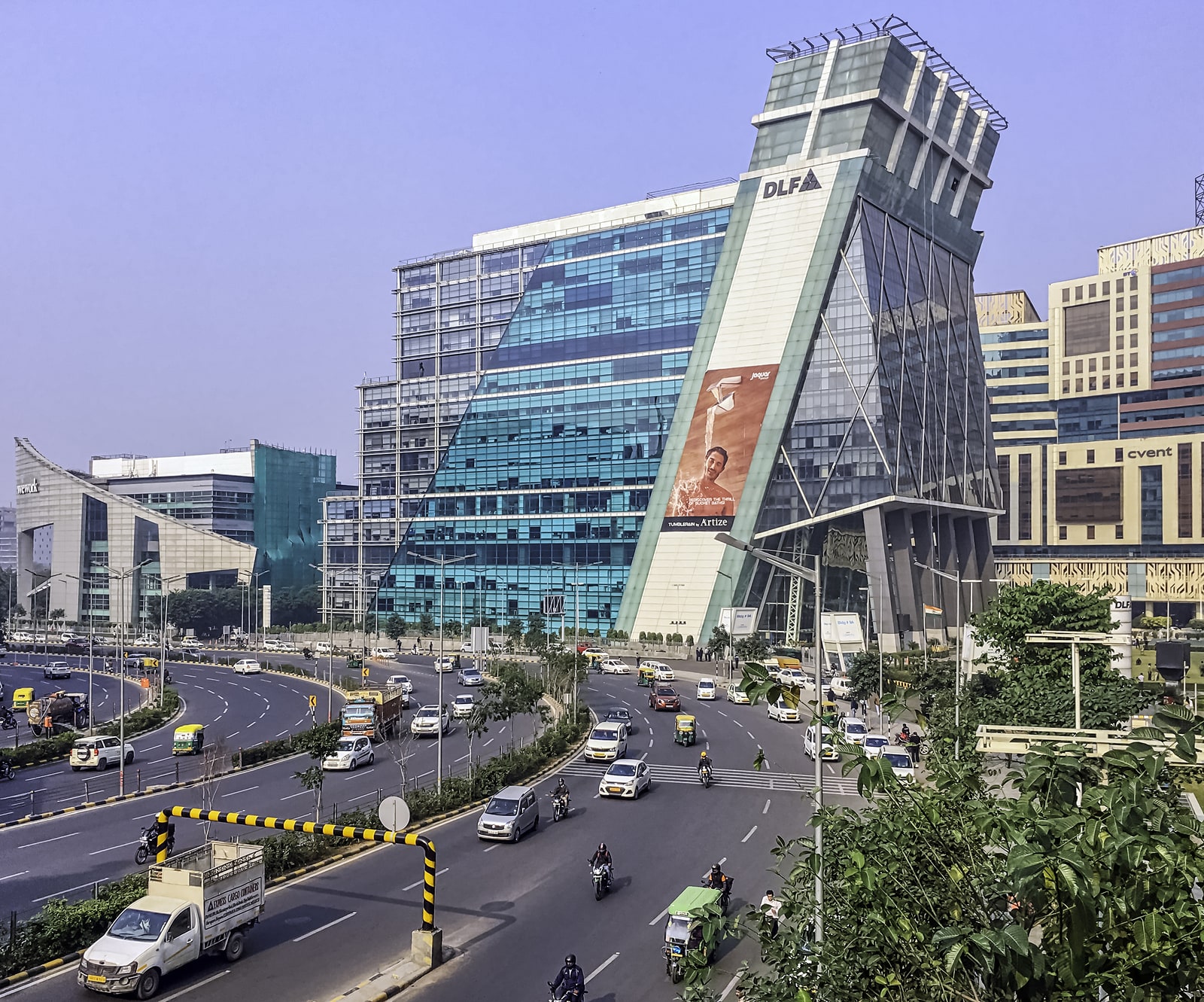 Gurugram, also known as Gurgaon is a famous city of Haryana. Located on the Delhi-Haryana border, it is a part of the National Capital Region of India commonly called NCR. The city gained its popularity after Maruti Suzuki India Limited set its foot in the city by building its manufacturing plant in the year 1970. Since then the city has witnessed the entry of thousands of big and small companies and still, some companies are establishing their offices here. Gurugram has also marveled in its infrastructure, with a private metro (Rapid metro) running around its corporate complexes it has put forward an incredible architecture. Not just business firms but a lot of residential areas are also established here. Also known as the cyber city, Gurgaon is famous for its Kingdom of Dreams- a theatrical show, malls, and The Heritage Transport Museum.
Flying to Gurgaon: Indira Gandhi International Airport (18 km away) is the nearest airport to Gurugram. The airport is located in Palam, Delhi and is a major international aviation centre. It offers domestic flights to Ahmedabad, Amritsar, Aurangabad, Bangalore, Bhopal, Bhubaneswar, Chennai, Gaya, Goa, Hyderabad, Imphal, Jaipur, Jammu, Jodhpur, Mumbai, Patna, Ranchi, Varanasi and Visakhapatnam and international flights to Abu-Dhabi, Beijing, Dubai, Hong Kong, Kuwait, Kabul, Moscow, Rome,  Tokyo, Toronto and Washington.
Driving to Gurgaon:
| Destination | Distance (km) | Time (hh:mm) |
| --- | --- | --- |
| Delhi | 42.3 km | 1:05 |
| Noida | 51.4 km | 1:12 |
| Agra | 238 km | 3:49 |
| Jaipur | 242 km | 4:00 |
| | | |
Read about our cars available for hire in Gurgaon. Learn about our drivers serving the Gurgaon area.