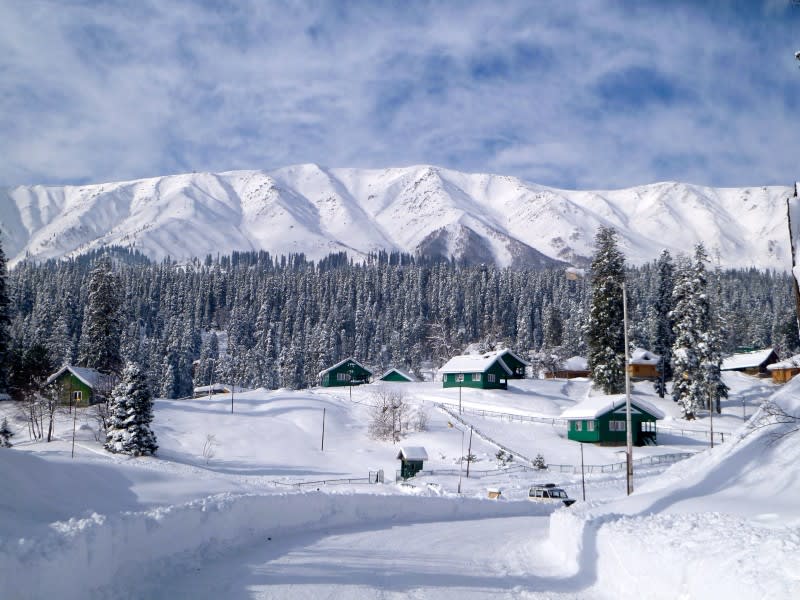 One of the most popular skiing destinations is located in Baramulla district of Jammu and Kashmir. It is surrounded by mountains covered with snow, flowers gardens and forests valleys. It is also known for its world's second-highest Gondola ride. It is the home to  Indian Institute of Skiing and Mountaineering that offers a lot of courses on trekking, mountaineering, skiing, and snowboarding. Gulmarg Gondola, Alpather Lake, Gulmarg Biosphere Reserve, Ningle Nallah are some of the top places to visit in Gulmarg.
Flying to Gulmarg: Srinagar Airport or Sheikh ul-Alam International (59.4 km away) is nearby airport to Gulmarg. It provides flights to domestic regions like Ahmedabad, Bangalore, Chandigarh, Delhi, Jammu and Mumbai and to international regions like Jeddah and Madina.
Driving to Gulmarg:
Read about our cars available for hire in Gulmarg. Learn about our drivers serving the Gulmarg area.